Your Input Needed for CU Link/Marketing Survey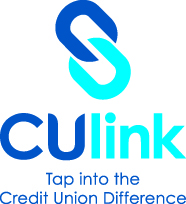 In an effort to ensure that the CU Link cooperative advertising campaign focuses on tactics and messages most important to credit unions, we have created a short 15-question survey for credit unions. Click here to take a few minutes to complete the survey,

The survey will be open for your comments until Friday, Dec. 14. Thank you for your input, it will help us to continue raising credit union awareness.

If you have any questions, please direct them to Maureen Lafrinere at Maureen.Lafrinere@mcul.org.
Submissions to Monitor may be
emailed
. Bryan Laviolette is the editor of Monitor. Contact him
by email
or call (800) 262-6285, ext. 233. The newsletter of the Michigan Credit Union League is published Monday mornings or Tuesday mornings when Monday is a holiday. There is no Monitor the week after Christmas and the week after the Annual Convention and Exposition. The MCUL reserves the right to edit submissions for clarity and space.