40 CUs Now Using SaveUp to Help Reach Gen X & Y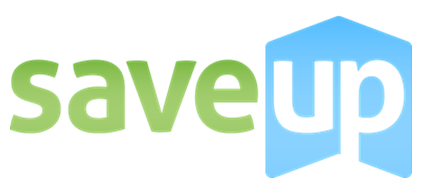 Just six months into the partnership between CU Solutions Group and the member engagement program SaveUp, more than 40 credit unions nationwide are building SaveUp into their marketing and business development programs, especially initiatives targeting Generation Y and Generation X. CU Solutions Group and SaveUp first joined forces in October 2012.
"We think SaveUp is the perfect opportunity for credit unions to engage their members, encourage them to save and target the Gen Y and Gen X demographics," MCUL & Affiliates CEO David Adams said. "Plus, the program is a natural fit with the credit union mission of promoting thrift and responsible borrowing."
SaveUp is a unique technology to help credit union members achieve their financial goals in a fun new way based on behavioral science and game mechanics. Every time members contribute to their savings or retirement accounts; pay down their credit cards, mortgages or other loans; or engage with SaveUp's financial education content, they earn credits they can use to win valuable prizes from well-known sponsors such as Virgin America, Banana Republic, GameStop. They can also win a $2 million jackpot. Through SaveUp, credit unions drive strong member engagement to build greater product cross selling, capture share of wallet and increase loyalty.
A successful pilot program with the Filene Research Institute concluded that SaveUp offers credit unions:
Greater Engagement – The average SaveUp user visits it 3-5 times/week
Increased Awareness – An impressive 39.5% of users said they had increased awareness of their credit unions' products and services
Enhanced Trust – Almost all of the SaveUp users – 95% believe that their credit union is interested in their financial health and progress
Younger Demographics – 35% of SaveUp users were age 25 to 34
To help further target younger members, SaveUp has just released its first U.S. Consumer Savings and Debt Report with its major findings focused on the financial habits of Gen X and Gen Y. Key findings include:
Generation X
Average mortgage debt of $181,706 (over 21% above the US average)
Average student loan debt of $44,270 (82.2% higher than US average)
Average credit card debt of $8,801 (over 22% higher than US average)
Generation Y
Average mortgage debt of over $161,000 (7.5% above the US average)
Average student loan debt of $40,273 (65.7% higher than US average)
Average credit card debt of $4,113 (42.8% lower than US average)
Combining the Filene Research Institute pilot program, SaveUp's recent data report and CU Solutions Group's dedication to helping credit unions grow results is an opportunity for credit unions to show their members that they can play a critical role as a valued financial resource.
"SaveUp is excited to partner with credit unions to help younger Americans achieve their financial goals, while capturing a greater share of wallet and deeper relationship for credit unions with Gen X and Gen Y," SaveUp CEO and co-founder Priya Haji said. "Our recent data report shows that young people are bearing a disproportionate share of the country's non-asset debt, and if credit unions can engage younger Americans to offer them better terms, and longer term financial services, there is a real benefit to all sides."
Credit unions should contact their league representative or visit www.cusolutionsgroup.com/saveup for more information.

Submissions to Monitor may be
emailed
. Bryan Laviolette is the editor of Monitor. Contact him
by email
or call (800) 262-6285, ext. 233. The newsletter of the Michigan Credit Union League is published Monday mornings or Tuesday mornings when Monday is a holiday. There is no Monitor the week after Christmas and the week after the Annual Convention and Exposition. The MCUL reserves the right to edit submissions for clarity and space.