Michigan CUs donate $284,000 to Children's Miracle Network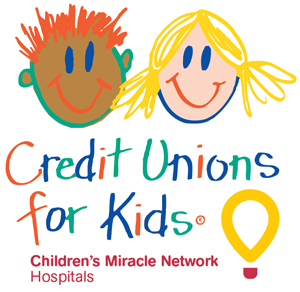 Michigan credit unions gave more than $284,000 to Children's Miracle Network in 2012.
The total includes $109,431 from MCUL/CUcorp fundraisers. Fifty-two credit unions contributed $159,305, the Huron Valley chapter contributed $500 and vendor/partners contributed $15,263 for a total of $284,499.
"Congratulations and thank you for all you've done to help make this possible," said Felicity Guerin, the American Association of CU Leagues' development manager for Credit Unions for Kids.
Submissions to Monitor may be
emailed
. Bryan Laviolette is the editor of Monitor. Contact him
by email
or call (800) 262-6285, ext. 233. The newsletter of the Michigan Credit Union League is published Monday mornings or Tuesday mornings when Monday is a holiday. There is no Monitor the week after Christmas and the week after the Annual Convention and Exposition. The MCUL reserves the right to edit submissions for clarity and space.