Webinar Explores E-Commerce – Electronic Marketing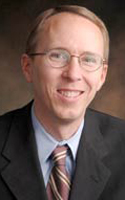 Arnold
Excelling With E-Commerce-Electronic Marketing is the topic of a June 18 webinar being hosted by MCUL & Affiliates. Mobile banking, live chat, text alerts, social networking, viral marketing, mobile wallets and geo-location services ... are these emerging technology marketing trends or just the latest fads that will fade away? As the marketing and technology fields merge, marketing executives must have a firm grasp on the latest technologies and how to best use them to reach their members.
As an award-winning marketing executive and author, Mark Arnold will provide thoughtful insights for credit unions to consider. The webinar is priced at just $169 per Internet connection and will take place from 1 p.m. to 2 p.m. (EST); to register or learn more click here.
Submissions to Monitor may be
emailed
. Bryan Laviolette is the editor of Monitor. Contact him
by email
or call (800) 262-6285, ext. 233. The newsletter of the Michigan Credit Union League is published Monday mornings or Tuesday mornings when Monday is a holiday. There is no Monitor the week after Christmas and the week after the Annual Convention and Exposition. The MCUL reserves the right to edit submissions for clarity and space.