CU Solutions Groupís Partnership with SaveUp Highlighted at Clinton Global Initiative: Helping Americans Rebuild $5B in Assets and Inviting Credit Unions to Join

CU Solutions Group's® partner SaveUp© has been chosen to be a commitment maker at this year's prestigious Clinton Global Initiative America (CGI America) meeting. Established in June 2011 by President Bill Clinton, CGI America is an annual event focused on finding solutions that promote economic recovery in the United States.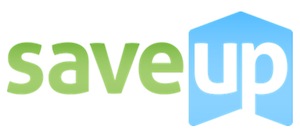 The goal of SaveUp's Commitment to Action is to reach 250,000 more Americans and help them create $5 billion in asset growth by December 2014. Currently, SaveUp's users have deposited $486 million into savings and paid down $320 million in debt since 2012. SaveUp uses game mechanics, financial education and real prizes to motivate people to make positive financial choices.
CU Solutions Group and SaveUp plan to work together to build new partnerships with credit unions to help more Americans and successfully achieve the commitment's goals. SaveUp helps drive increased member engagement and deepens wallet share for credit union partners.
"CU Solutions Group and SaveUp have a shared mission of helping credit unions serve the American community," states CU Solutions Group President and CEO David Adams. "We are excited to be a partner in SaveUp's commitment and to help reach out to credit unions to encourage their participation as well."
CGI America brings together leaders from the business, foundation, NGO, and government sectors to develop solutions that increase employment, advance access to education and skills development, strengthen energy security and promote an environment for business growth and innovation.
"CGI America is truly a unique opportunity for us to help Americans achieve their financial goals in a fun new way. We pride ourselves on offering credit unions and their members, especially Gen X and Gen Y, an innovative solution to help them save money and pay down debt," explains SaveUp CEO Priya Haji. "With SaveUp, credit unions can not only help their members achieve their financial goals and increase their financial knowledge, but also strengthen member interactions and help cross-sell more products.
Credit unions can join the Commitment to Action and help SaveUp achieve its goals by building mutually beneficial partnerships to encourage and reward their members for building positive financial habits.
CU Solutions Group and the member engagement program SaveUp first joined forces in October 2012 to help credit unions build stronger member relationships and generate new leads for products. With a gamification approach, SaveUp is also helping credit union members achieve their financial goals while having fun.
Submissions to Monitor may be
emailed
. Bryan Laviolette is the editor of Monitor. Contact him
by email
or call (800) 262-6285, ext. 233. The newsletter of the Michigan Credit Union League is published Monday mornings or Tuesday mornings when Monday is a holiday. There is no Monitor the week after Christmas and the week after the Annual Convention and Exposition. The MCUL reserves the right to edit submissions for clarity and space.