CUNA: New 'Tax Options' Paper Is Wake Up Call For CUs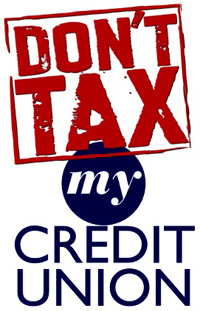 Don't think the threat to the credit union tax exemption is real? This might change your mind. The Senate Finance Committee has released a "tax options" paper that lists credit unions as one possible source to target for new taxes.
According to CUNA News Now, the report contains two options that are of particular interest to credit unions.
Click here to read the Senate Finance Committee report.
First, the paper mentions that one option for tax reform could be to "disallow tax-exempt status for certain organizations engaged in business activities, such as credit unions, nonprofit hospitals or certain types of insurance." Many had expected credit unions to be named in the report, showing that at least some members of Congress are considering a tax on credit unions.
Also discussed in the paper are options to expand the Unrelated Business Income Tax (UBIT). The section of the report on UBIT does not specifically mention federally chartered credit unions but it does say that one option would be to "Revise the UBIT rules for organizations engaged in commercial activity."
MCUL & Affiliates CEO David Adams said the report is confirmation that credit union supporters should not take lightly Congress's plans to revamp the nation's tax code.
"Even though we hope that we are secure with our Michigan delegation, we should not take anything for granted on this tax fight," Adams said. "Credit union leaders should consider encouraging members to use the simple Grassroots Action Center to send a large volume of emails to their congressman and U.S. senators from Michigan. Personal handwritten notes are even more effective."
Click here to visit MCUL's Grassroots Action Center. Or visit Don'tTaxMyCreditUnion.org.
Submissions to Monitor may be
emailed
. Bryan Laviolette is the editor of Monitor. Contact him
by email
or call (800) 262-6285, ext. 233. The newsletter of the Michigan Credit Union League is published Monday mornings or Tuesday mornings when Monday is a holiday. There is no Monitor the week after Christmas and the week after the Annual Convention and Exposition. The MCUL reserves the right to edit submissions for clarity and space.