CFPB Creates Regulatory Implementation Webpage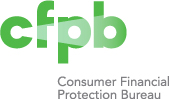 The CFPB was busy last week providing financial institutions with assistance in dealing with the constantly changing regulatory environment. In addition to publishing two additional small entity compliance guides, the CFPB sent out a press release announcing the creation of its Regulatory Implementation webpage that consolidates all of its new 2013 mortgage rules and related implementation materials in one location. On this page, you will find:
Mortgage rules at a glance
Small entity compliance guides
Videos
Quick reference charts
2013 rural or underserved counties list
Other helpful materials
On the website, there are two quick reference charts. The first provides a comparison of the general Ability-to-Repay requirements with the requirements for originating Qualified Mortgage loans. The second covers the components of the 2013 mortgage servicing rules, applicable loan type (closed or open end) with an indication of exemptions. Both are very helpful charts for credit unions.
This website is helpful for credit unions that conduct real estate lending and are trying to interpret the regulations and make relevant changes to their programs. Most of these regulations take effect in January 2014.
Submissions to Monitor may be
emailed
. Bryan Laviolette is the editor of Monitor. Contact him
by email
or call (800) 262-6285, ext. 233. The newsletter of the Michigan Credit Union League is published Monday mornings or Tuesday mornings when Monday is a holiday. There is no Monitor the week after Christmas and the week after the Annual Convention and Exposition. The MCUL reserves the right to edit submissions for clarity and space.