Showing Impact by Reporting CU Youth Financial Education Presentations is Critical this Year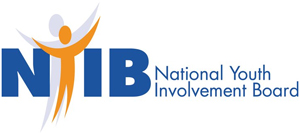 With credit unions being targeted as a possible source for new taxes, it is now more critical than ever to gather the numbers and report the impressive impact of credit union participation in youth financial education. Yet current reporting participation among Michigan credit unions lags well behind previous years. This is the final reporting week for this annual reporting year and credit unions that have participated in youth financial education are urged to report their efforts by June 30.
The National Youth Involvement Board collects annually reporting data ending on June 30 for its annual national report. The report is used to show the significant involvement credit unions have in educating youth. It is through the NYIB reporting that MCUL & Affiliates has been able to show that Michigan has, for many years, led the nation in youth financial education.
Presentations to a group of students or a youth audience aged 22 and under should be reported," said Janice Quigg, north central regional director for the NYIB. "Eligible youth presentations to report include a broad range of educational settings including school classrooms, scouts, boys and girls clubs, summer camps and events such as Reality Fairs."
Reporting is easy and assistance is available if needed. To report, visit this page of the NYIB website and log in or register for a new account. When reporting presentations, you will provide information about the event such as the number of youth, ages, topics and location of the presentation, said Quigg, who is also marketing and community specialist for OUR CU in Royal Oak. Contact Quigg at Janice@nyib.org or by phone at (248) 549-3838, ext. 326, for reporting assistance or questions.
"Reporting our financial literacy efforts is crucial for credit unions' lobbying efforts and legislative support," Quigg said. "Credit unions use financial literacy numbers in annual reports, board reports and press releases. This is the best way for us to show our nations credit unions' commitment to the community and financial education. It is also a priceless example of credit unions' cooperative efforts; a great representation of the movement."
NYIB is also gearing up for its annual conference July 29 -Aug. 1 in San Diego. Each year the NYIB brings together valuable resources, continuous supporters and national leaders for their annual conference supporting credit unions in reaching today's youth. Click here for more information about the conference.
Submissions to Monitor may be
emailed
. Bryan Laviolette is the editor of Monitor. Contact him
by email
or call (800) 262-6285, ext. 233. The newsletter of the Michigan Credit Union League is published Monday mornings or Tuesday mornings when Monday is a holiday. There is no Monitor the week after Christmas and the week after the Annual Convention and Exposition. The MCUL reserves the right to edit submissions for clarity and space.