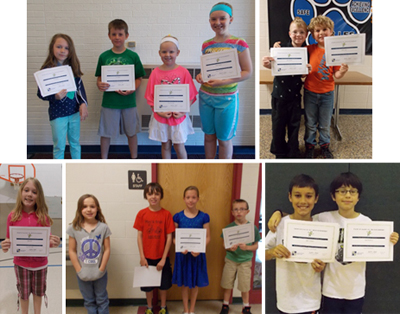 Students from Walters, Wattles, Gordon, Hughes and Mar Lee elementary schools in Marshall and Marshall Academy show off their awards for reaching their 2013 savings goals.
… May marked the end of Marshall Community CU's CU In School program. CU In School is designed to help school age children learn valuable work ethics and money management. By participating in the program, students have the opportunity to become volunteer staff members at their school branch. Children are chosen to actively participate in operating the branch and gain real-life on-the-job experiences. At the beginning of the school year, students were asked to create a savings goal, something that they would work toward throughout the school year. By the end of May, 19 students, from six area schools, had reached their individual goal. "It's been wonderful to see so many students take charge of their savings at such a young age. And to be able to set and meet financial goals … we couldn't ask for more," MCCU Financial Education Coordinator Andrea Tucker said. congratulated the students for meeting their individual savings goal. The students have something to be proud of and are learning the importance of managing their money and saving for the future.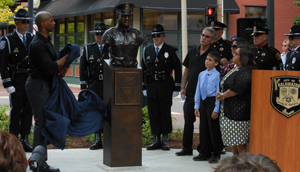 Artist Brent Harris unveils the bust of Eric Zapata as the Zapata family looks on.
… Kellogg Community FCU, in conjunction with its project partners, unveiled the Eric Zapata Community Memorial bust and garden in downtown Kalamazoo on June 5. The statue was revealed to a crowd of more than 350 at the memorial site next to the Radisson Plaza Hotel. In attendance were City of Kalamazoo officials and dignitaries, Zapata family members, public safety officers, donors and project team members. Over the past year, fundraising and project management have been on-going by a team of members comprised from: O'Boyle, Cowell, Blalock and Associates, The Kalamazoo Department of Public Safety, The Alchemist Foundry, Edison Neighborhood Association and KCFCU. The dedication ceremony began with a welcome by KDPS Chief Jeffrey Hadley who asked the audience to continue to support the department as they had immediately following Public Safety Officer Eric Zapata's death. KCFCU Senior Marketing Manager Susan Balbaugh and Ken Peregon, landscape architect of the garden area and president of O'Boyle, Cowell, Blalock, and Associates, also spoke briefly. As the audience looked on, Artist Brent Harris called up the Zapata family, then unveiled the bust which garnered much applause. In a touching presentation, Harris presented Zapata's mother, Connie Bernal, with a special gift of a smaller rendition of the bust, also cast in bronze. Through tears, she thanked everyone for their efforts. "I wanted Eric remembered," Bernal said. "This public memorial will ensure he will never be forgotten." Peregon said the project has been special. "The artist Brent Harris and I have worked closely together on this project. The concept of the garden being a contemplative place to linger and reflect on the meaning behind the statue is especially appealing to me." When asked to describe the process to take this from the design stage to the unveiling, Peregon added, "It was a positive experience being a part of this team and especially getting to know the officers from the Department of Public Safety. I have a much better understanding of their daily challenges and have the greatest respect for what they do." Zapata served 10 years as a public safety officer, and was killed April 18, 2011, at age 35 while assisting another officer under heavy gunfire. He was the first officer lost in the line of duty in the City of Kalamazoo. The bust was cast by the Alchemist Foundry, a fine arts bronze casting facility offering high-quality castings for artists across the U.S. The foundry is located in the Park Trades Center in Kalamazoo.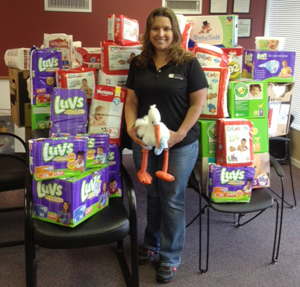 Brianne Fournier, marketing assistant at United Financial CU, shows packages of diapers collected for the Great Start Collaborative.
… United Financial CU has given back to the community by collecting 2,390 diapers during their first diaper drive, with help from their generous members and staff. The diapers will be donated locally to the Great Start Collaborative in Saginaw and Bay counties. Diaper need is a silent crisis in the United States. Diapers are a basic need for children, as essential to their health and well-being as food and shelter. Yet nearly one in three families in America struggle to afford diapers for their children and sadly government programs, including food stamps and WIC do not cover any portion of the cost of diapers..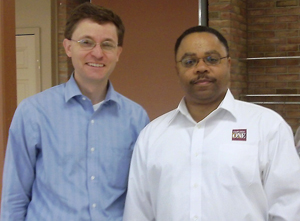 State Rep. Martin Howrylak, left, R-Troy, stands with Credit Union ONE Berkley Branch Manager Danny Blevins.
… Educating the community is part of the missions for credit unions, and Credit Union ONE was honored when asked by state Rep. Martin Howrylak, R-Troy, to give a presentation on building and protecting credit. A group of Mr. Howrylak's constituents gathered at the Clawson Community Center on Saturday, May 18 to hear a presentation given by Berkley Branch Manager Danny Blevins. Following the presentation, staff was on hand to answer questions from the audience and to provide further information. "We appreciated the opportunity to join with Representative Howrylak and provide educational information to those in the community looking for this type of resource," Blevins said. "We look forward to other opportunities such as this to make a difference for community members."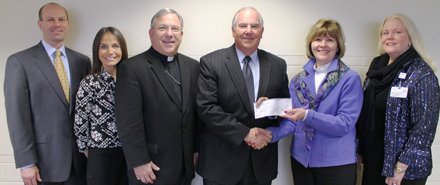 Ellen Martz, vice president of the Catholic Community Foundation of Mid-Michigan, presents a $10,000 check to John Graham, St. Mary's of Michigan president, to help support the St. Mary's Center for Hope Pharmacy Assistance Program. From left are Alan Watson and Bridget Looby of Catholic FCU; Bishop Joseph Cistone of the Diocese of Saginaw; Graham Martz and Cherie Sammis of St. Mary's Hospital.
… Basic needs can often be a challenge for many in our community. When faced with the daunting task of whether to purchase food or medication, people need a place to turn. St. Mary's Hospital Center for Hope Pharmacy Assistance Program provides free medication for many residents in Saginaw County in need. With growing need and limited resources, the St. Mary's Hospital Foundation placed a call to the Catholic Community Foundation of Mid-Michigan for financial assistance to meet the growing demand. CCFMM, thanks to a very generous gift from Catholic FCU, was able to make a $10,000 grant to the Center for Hope to help those in need.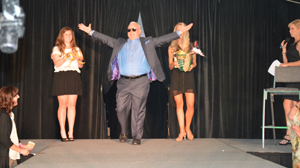 MSUFCU President and CEO Patrick McPharlin walks the runway during the annual Dapper Dads Challenge.
… MSUFCU President and CEO Patrick McPharlin joined local leaders to walk the runway during a fashion show event on June 6, concluding the fourth annual Dapper Dads Challenge for charity. The Dapper Dads Challenge is an annual event that raises money for the Sparrow Foundation's Women Working Wonders (W3) Committee, which provides resources and support for women's health initiatives within our local community. MSUFCU employees showed their support through various internal fundraising activities such as prize raffles, a cookout, and even a fashion show of their own, and came together to raise nearly $4,000 for the charity challenge. MSUFCU funds along with personal donations helped McPharlin take fourth place in the challenge this year, raising $6,415. Together, the Dapper Dads Challenge participants raised more than $119,000 to benefit the Sparrow Foundation's W3 Committee. "At MSUFCU, we are committed to making a positive impact on the community and we are proud to support health resources and wellness opportunities in the Mid-Michigan area," McPharlin said. "Our staff was very excited to help raise funds for this special event."
… Fifteen students from the Advanced Drawing & Painting class at Milford High School in Highland were asked to work with Kensington Valley Community, the Highland branch of Affinity Group CU, to create a series of window painting designs to reflect spring and the offerings of their local credit union. The project challenged these students to use the existing Mortgage Center 2013 campaign artwork as influence for their designs inside the branch. One of those offerings is a 2% off loan promotion, which gives members the opportunity to transfer a vehicle loan or personal loan from another financial institution and get up to 2% off of their current interest rate. The students had fifth hour and sixth hour (plus after school if necessary) to create their masterpieces, which were painted using oil and acrylic paints on canvas and watercolors. "Education is one of life's biggest investments. An education without art is incomplete. Art education can inspire innovative, creative thinkers ... thinkers that will help drive and carry us into whatever our futures hold," Highland Branch Manager Korey Tague said. "Kensington Valley Community gave the advanced drawing and painting students an opportunity to take their art out of the classroom, applying their skills and techniques for a live audience in a public installation project," said the students' teacher, Tara Johnson. "Students relied on previous practice, instruction and mixed in their own creativity with the inspiration challenge presented to them to complete this project. It is so important for students to have goals to work towards that allow them to utilize their creativity in real and relevant settings. This was a great opportunity that they will always remember."
MSUFCU raised more than $12,000, exceeding its goal of $10,000, for Relay for Life.
… MSUFCU participated as a team in the Relay For Life of East Lansing event for a third consecutive year June 7-8. Last year, the credit union raised $5,000. This year, MSUFCU staff set out to double its goal from the previous year and raise $10,000. To help reach the goal, staff fundraised money through a can drive, popcorn sale, raffles and an array of other activities. Together, through staff fundraisers, individual donations, and funds raised at the event, Team MSUFCU surpassed its goal and raised $12,036 in support of cancer research, contributing to the total amount of more than $46,000 raised for the Relay For Life of East Lansing event. "We had more than 75 volunteers who supported Team MSUFCU by walking around the track or volunteering at our tent throughout the 24-hours," President and CEO Patrick McPharlin said. "It was very inspiring to see our staff come together for this great cause and support a local community event." Relay For Life is a signature fundraising event for the American Cancer Society with more than 5,200 communities and 20 countries participating. Each year, these events raise more than $400 million for cancer research and the donations go toward the investment of groundbreaking research in every type of cancer, and also providing free information and services to cancer patients and their caregivers.

… Alpena Alcona Area CU hosted a presentation for local realtors at the Alpena Golf Club. The session allowed local realtors the opportunity to learn about the recent changes in appraisal regulations, followed by a question and answer session. In January 2013, the CFPB issued numerous new regulations reforming the mortgage market, many of which were directed by the 2010 Dodd-Frank Wall Street Reform and Consumer Protection Act. The rules cover many stages of a consumer's mortgage experience, from shopping for a loan to paying it off. Most of the CFPB's new rules go into effect in January 2014. More than 30 people attended the presentation including the entire AAACU mortgage team. "Our credit union is committed to making home ownership a reality for our credit union members and keeping money in our local community," AAACU President and CEO Donald J. Mills said. "Alpena Alcona Area Credit Union strives to carry out the credit union philosophy of 'people helping people' every day.

… As Affinity Group CU's St. Cletus branch in Warren was closing up for the day on May 21, the staff got quite a big surprise. Two sisters walked in carrying five boxes filled with school supplies that they wanted to give to our school supply donation program. This one donation, ranging from pencils to scientific calculators, totaled 127.5 pounds of school supplies representing more than half of St. Cletus' goal of 250 pounds – for the whole year. When Branch Manager Brenda Molinar asked how they came about this quantity of supplies, they told her that their mother and father were both retired school teachers, who over the years had built up a stockpile of extra supplies that they were looking to donate. They simply searched "school supply donations" on the Internet and found our partner Operation: Kid Equip's website, which shows St. Cletus as being a drop off center for donations. That partnership with Operation: Kid Equip formed OKE Financial, which was established to put money back into teacher pockets by saving them money on their financial services. In addition, OKE Financial helps grow credit union support for Operation: Kid Equip. As teachers become new members and move their loans and financial services to OKE Financial, the credit union shares branch income with Operation: Kid Equip. The credit union's Kensington Valley Community branch in Highland also has one particularly generous member who usually comes in about twice a month, except for the month of August, when he comes in a couple times a week, to drop off school supplies which consist of mostly paper and binders, but also includes crayons, pencils and a few other things. Without members and other generous people from the surrounding communities, this program wouldn't be a success.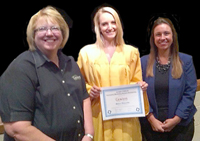 Linda Zabik, public relations and community involvement manager, left, stands with student Emily Philips and Rebecca Toepel, Rochester Hills Avon branch manager.
… Genisys CU sponsored the $500 DECA Exemplary Marketing Student Scholarship, awarded to Adams High School student Emily Philips. This year, the DECA club earned recognition from DECA Inc. for its participation in the Thrive campaigns. Philips helped organize and implement DECA's community service and promotional campaigns for Thrive. For the promotional campaign, the club participated in community outreach programs, school-based events and communicated with their alumni members. For DECA's community service campaign, the chapter hosted a school-wide Muscular Dystrophy Association Miracle Minute, where it raised more than $3,200. This earned the chapter a top 10 recognition nationally for its contributions to the MDA. Philips was instrumental in the promotional and community service successes of the Adams High School DECA club. Genisys rewarded Philips for her hard work by presenting her with a $500 scholarship for her to use toward higher education. "She is an exemplary student in the classroom and a proud member of the DECA Club," Adams DECA teacher Vince LoPiccolo said. "Genisys Credit Union is proud of Emily for all of her hard work in making a difference with MDA and in the community," said Linda Zabik, manager of public relations and community involvement. "We wish her the best of luck with her future endeavors."

... Community Choice CU announced today the launch of an innovative member rewards program that gives back to members for making the credit union their primary financial institution. The new program, called GetBigReward$, provides monthly credits to Emerald and Gold Level members which can be used to offset potential fees. Any remaining credits will be refunded annually and can be used for savings or withdrawn. "GetBigReward$ provides great value for our members and eligible members who in the first month collectively got more than $86,000 in credits from Community Choice," said Robert Bava, Community Choice CU president and CEO. "Now, eligible members have the opportunity to earn monthly reward credits, plus receive an annual loan interest rebate while enjoying a full selection of financial products backed by outstanding service." News of the credit union's rewards program comes at a time when consumers are looking for alternatives to banks. The 2013 World Retail Banking Report, an annual survey of 18,000 global financial institutions, found that 40 percent of banking customers are not sure if they will stay with their bank in the next six months. Whether it's because of an average one percent lower loan rates than banks or friendly, personal service, credit unions saw a spike in growth in 2012 with membership in the United States growing by more than two million. In addition to up to $108 in annual credits, the credit union's GetBigReward$ program also offers members a 10 percent annual loan rebate on interest paid on qualified Community Choice loans. The rebate, combined with annual rewards credits, distinguishes the credit union's program as being one of the most generous among financial institutions in the country. Community Choice anticipates the total in credits and rebates to be well over $1 million annually. "GetBigReward$ has been in the planning stage for more than a year," said Dan Munro, senior vice president and chief technology officer. "We developed a program that is truly innovative and rewards member-owners for full participation in their financial cooperative. Community Choice provides complete financial care for members in all stages of life. With more than 20 products and services to choose from, it's easy to be actively engaged with eight to be at the Emerald level and receive a $108 annual reward credit. Free electronic services like e-Banking, Mobile Banking, e-Statements and e-Pay can get members to the top tier very quickly when added to financial staples including savings, checking, debit and credit cards." A study by Moneyrates.com found that 2012 banking fees and account minimums increased from 2011 including: minimum required to open an account, minimum account balance, monthly service fees, overdraft fees and ATM fees3. The Credit Union has monitored this trend and addresses it with the launch of GetBigReward$ program. "We all have those times when we use a service that has an associated fee," Bava said. "As a financial cooperative the credit union's fee schedule pricing is reflective of costs to us – generally as a pass-through. It made sense to try to come up with a rewards program based on member participation. If unused, at year-end members will get those credits back in the form of money which can be used for savings or withdrawn. Equally rewarding for members will be an up to 10 percent interest rebate on Emerald member's qualified loans. Members now have every reason to do all of their banking with Community Choice Credit Union."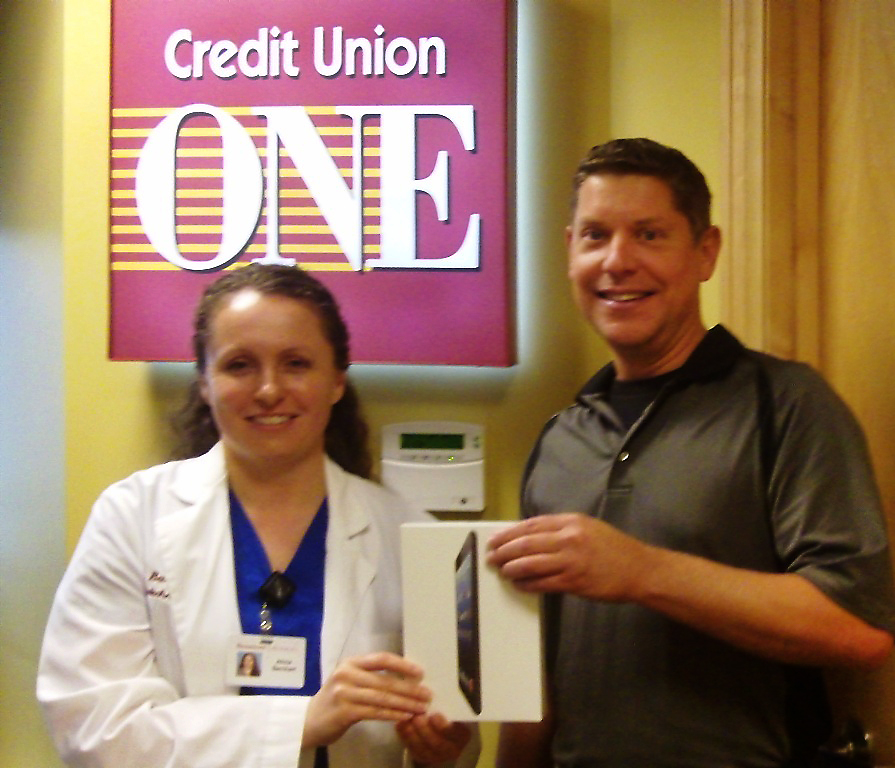 As part of Hospital Week, Beaumont Hospital-Troy staff member Alicia Barnhart received the Grand Prize, an iPad Mini from Matt Lahr, manager of Credit Union ONE Beaumont-Troy Branch.
… Credit Union ONE honored all Beaumont Health System staff in May by giving away gift cards at each hospital location and an iPad Mini to one lucky winner. Close to 700 entries were received for the drawing and Alicia Barnhart of Beaumont Hospital-Troy was selected as the winner. "This was a very nice gesture by Credit Union ONE to honor Beaumont staff," winner Alicia Barnhart said. "I was very surprised and excited when I received the good news."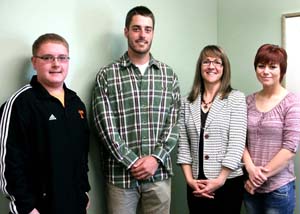 GLFFCU Vice President Maggie Anderson, second from right, stands with scholarship recipients Ian Macfarlane, Ryan Jacques and Courtney Sovey.
… Great Lakes Family FCU recently presented $500 scholarships to three students. Students Ian Macfarlane and Courtney Sovey will attend Bay de Noc Community College, while Ryan Jacques will continue his education at the University of Wisconsin Whitewater. GLFFCU offers scholarship opportunities to students who are members of the credit union. Students who are, or will be enrolled as a full-time student at an accredited college, university or trade school are encouraged to apply for a GLFFCU scholarship in late spring.


… Genisys CU was the presenting sponsor for the 23rd Annual Career Day and Scholarship Luncheon, which took place at the Lafayette Grande. The event, hosted by the Pontiac school district and the Rotary Club of Pontiac, provided 120 middle school students in Pontiac an opportunity to learn more about the career field they are most interested in by shadowing professionals throughout the morning. On the same day as the career day, the Pontiac Rotary Club hosted its annual scholarship luncheon for middle school students. These students were recognized for all of their hard work throughout the year. "This event offered an excellent opportunity for Pontiac middle school students to learn more about their desired career paths," President/CEO Jackie Buchanan said. "We would also like to recognize all of the students for their hard work throughout the year. Genisys wishes them the best in their future endeavors."

… Marshall Community CU recently selected Alexis Chamberlin of Battle Creek as the winner of its 2013 Millionaire for a Day contest. The Millionaire for a Day contest was open to MCCU Youth members, who made a deposit of any amount between April 1 and April 30. As Millionaire for a Day winner, Alexis, 8, received star treatment for the day. She was picked up from school in a stretch limousine provided by Courtesy Limousine of Battle Creek. She was then welcomed with balloons and MCCU staff paparazzi at the credit union's main office in Marshall where she was presented with a check for $1 million. The million dollars was transferred into Alexis' Youth account where it was held for 24 hours. Chamberlin then got to keep the interest earned on the money. Finally, she and her family were escorted by limousine to McCamly Plaza for dinner at J.W. Barleycorn. Chamberlin was also awarded a $50 Visa gift card. MCCU is dedicated to promoting money management and savings habits in youth and teens. MCCU's Youth accounts focus on financial education and developing positive financial history while offering incentives such as prizes, contests, and giveaways. Youth members receive one punch for every $10 deposited to their accounts, on their Super Saver cards. Once they receive 10 punches (or deposit $100), their card gets entered into quarterly and annual drawings.

… Alpena Alcona Area CU sold more than 100 buttons and raised a total of $553 for the Alpena Chamber of Commerce's button sale for the 2013 4th of July fireworks. Buttons were sold to staff and credit union members for a $5 minimum donation at the Alpena Main branch, Alpena North branch and the Ossineke branch. "We realize how important the 4th of July fireworks show is to the whole community. Not only do local families look forward to the show every year, but people from surrounding areas also come to watch," AAACU President and CEO Donald J. Mills said. "We're proud to be supporters of this year's fireworks show. Hope everyone enjoys the show."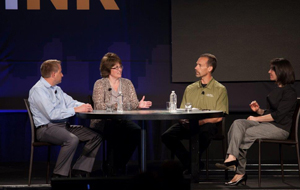 Susan Valley, Dow Chemical Employees' CU remote electronic delivery systems manager, participates in a panel discussion at CO-OP Financial Services' THINK 13 conference.
… Susan Valley, Dow Chemical Employees' CU remote electronic delivery systems manager, recently participated in a panel discussion as a part of the THINK 13 Conference hosted by CO-OP Financial Services. The conference took place in Chicago. The annual THINK Conference is an event for credit union leaders that aims to put a fresh perspective on the challenges and opportunities credit unions face every day. This year's theme was "Disrupt Business as Usual," which focused on how credit union leaders can innovate and inspire each other. One of the main ideas of the panel in which Valley participated was welcoming business disruptions – especially technology – as a spark for change. Valley was one of only three panelists chosen to be a part of the panel, which was a part of the "Change Workshop" and looked at ways to harness business disruptions and translate them into opportunities. "Participating in this panel allowed me to be involved in a conversation about how credit unions can stay ahead of the curve, prepare for and adapt to change and keep innovating," Valley said. "I really enjoy keeping up with industry trends and learning how to apply them here at DCECU." DCECU encourages its employees to participate in conferences and other career development opportunities in order to stay on top of trends in the credit union industry. "We congratulate Susan for being chosen to participate in this important panel discussion," DCECU President/CEO Dennis Hanson said. "It's great for DCECU to be involved in industry innovation and collaboration on a national level."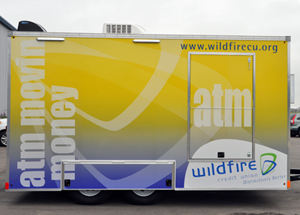 Wildfire CU's ATM Movin Money is available for groups to use at events where the credit union's members might want to access their money.
… As more people get ready to enjoy the events that are happening throughout the summer months in the region, Wildfire CU wants to make it a little easier to enjoy the festivities. Wildfire is introducing the area's first mobile ATM. The Wildfire "ATM Movin Money" mobile ATM is enclosed in a specially designed reinforced trailer that is totally self-contained. It provides easy access to the ATM through the side of the trailer; is well lighted and secure for individuals to use when they need cash at area events. "Wildfire Credit Union is strongly committed to our region, and we play an active role in many area organizations," Wildfire President and CEO Tim Benecke said. "We have noticed that more and more organizations are challenged with providing access to cash at their events. Much of the demand has grown because so many people use ATM/debit cards, and find themselves not carrying cash when they head out to community events. By bringing our mobile ATM to events in the area, attendees can have quick and easy access to cash right on the spot. This benefits both the organization and those attending." Organizations that are interested in having an ATM at their event should contact the credit union.

… MSUFCU is partnering with the Sparrow Children's Center to support children in the local community through a toy drive in its Greater Lansing area branches. More than 350 toys and items were donated to the Children's Center playroom at Sparrow Hospital, a resource for young patients and their families to experience a home away from home when going to Sparrow to receive care. The Children's Center playroom is used to help children recover from sickness or injury through play, education and emotional support. MSUFCU presented $20,000 to the Sparrow Children's Center as the key sponsor of the 25th annual Children's Miracle Network Hospitals Telethon. The telethon aired on television May 31 and June 1. Fourteen MSUFCU employees volunteered their time to assist in taking calls. Nearly $1 million was raised through the CMNH partnership, culminating with the weekend telethon. All donations will help Sparrow to care for local children in the mid-Michigan area by strengthening programs and facilities that offer young patients the best possible care, regardless of families' abilities to pay for the services. "Giving back to the community is a core value at MSU Federal Credit Union," MSUFCU President and CEO Patrick McPharlin said. "We were honored to partner with the Sparrow Children's Center, Children's Miracle Network, and our members this year by donating toys and items that will enhance the playroom facilities and help make a difference in the lives of children receiving care at Sparrow."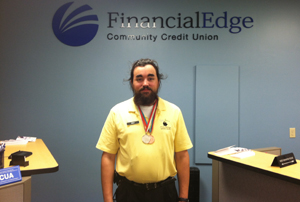 Matt Roth, a teller at FinancialEdge Community CU's branch inside the Cat's Meow branch in Essexville took bronze and silver medals at Special Olympics Summer Games.
… The 2013 Summer Special Olympics had a great turnout. This year there were more than 6,000 athletes, coaches, spectators and volunteers from the 83 counties in Michigan. The Special Olympics offer adults and children with intellectual disabilities with training and competition in Olympic-style sports. Congratulations go to Matt Roth, employee at FinancialEdge Community CU, on his accomplishments at the Summer Games. Matt is a teller at the Do-$ave Branch located inside the Cat's Meow in Essexville. The Do-$ave branch teaches money handling and personal finance skills to adult trainees with disabilities and other barriers to employment in a unique partnership with Do-All Inc. Matt competed in singles bowling and received the bronze medal, scoring a 125 and 114. He also received the silver medal in doubles for bowling. FinancialEdge Community CU is proud of Matt's achievements and success in this year's Summer Games.

… Powered By Honor®, Honor CU's charitable foundation, has made a $500 donation to the Sarett Nature Center of Benton Harbor. The $500 donation will go toward improving communication systems and the overall learning experience for visiting guests, including a major upgrade to the great room's digital projectors, the addition of an underwater camera, and the purchase of digital photo frames that will allow Sarett's naturalists to enhance its programs. The improvements will also enhance the learning experience of more than 35,000 visitors yearly, 25,000 of whom are students from preschool through college. "Many of us have fond memories of field trips to Sarett, and it's great to now see our kids having the same experiences," said Megan Hendrix, Powered By Honor board member. "Powered By Honor is happy to support Sarett's programs." Powered By Honor® is funded through a wide range of channels: Honor's employee donations, proceeds from Honor's Member Perks program, a portion of Honor's debit and credit card fee income and various fundraising activities.
The 2013 FU$E Scholarship recipients are Cassidy Wesenberg, left, from Lee M. Thurston High School, Javonne Barrett from Cass Technical High School, Jacob Brown from Winston Churchill High School, Shannon Williams from Northville High School and Wyatt Clement from South Lyon East High School (Not pictured).
… Vibe CU awarded five high school seniors who will continue their education this fall with a $1,000 college scholarship as part of their ongoing FU$E Young Adult Program. The five recipients were chosen based on letters of recommendation demonstrating their character, concern for the community, and scholastic commitment. "For the fifth consecutive year, we are proud to present our FU$E scholarships to five outstanding young Vibe Credit Union members," Vibe CEO Tom Reagan said. "These students have demonstrated a proven record of scholastic excellence and community involvement. We are glad to help them take the next step towards their educational goals and future careers." Vibe's FU$E program includes: a FU$E Reward Savings account for children up to age 18; a FU$E ATM card for members at age 14; a FU$E Checking Account, debit card, and a FU$E Visa® Credit Card for members ages 16 to 23; and the FU$E Scholarship Program for high school seniors. "We strongly believe in building our future through attracting and retaining younger members," Reagan said. "Our FU$E program helps our younger members manage their money and build a sound financial future."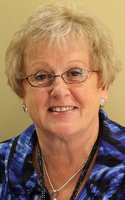 … Lake Michigan CU announced the retirement of Vickie Smith, director of business development and community events after a 17-year career with the credit union. Smith has overseen LMCU's community outreach programs throughout west Michigan in her present capacity since 2001, and is a familiar face among area schools, businesses and charitable organizations. She leaves LMCU with many fond memories and a long list of accomplishments. "It has been both my privilege and pleasure for the past 17 years to be able to share the LMCU story with so many people, organizations and companies in all of the communities we serve," Smith said. "To be just a small part of what LMCU has accomplished over the years is something I will cherish forever." Smith counts several projects as her most rewarding. Among them is the annual Lloyd F. Hutt Scholarship essay contest that has awarded more than$250,000 to area high school seniors since its inception in 1991. She has also spearheaded LMCU's financial literacy program, Money Matters, teaching high school seniors and college freshmen the basics of money management and other financial life skills. Smith was always happy to organize tragedy relief efforts for victims of natural and manmade disasters, far beyond west Michigan – Hurricane Sandy, the recent rash of tornadoes in Oklahoma and the Sandy Hook Elementary School shootings. "Vickie has been so wonderful to work with." said Julie Blitchok LMCU senior vice president of branch operations. "We thank her for her hard work, dedication, and the truly outstanding job she's done here at LMCU. She has been a big asset to our company, and a huge part of our success. She is truly one of a kind. Vickie should feel proud of her contributions to our company, and everything she's accomplished. We're all very proud of her and we'll miss her immensely." Though planning to enjoy a "leisurely summer," Smith has no intention of slowing down. She plans to travel and continue her involvement in the local community. She was recently named to a two-year term on the Van Andel Institute's high school outreach program, Purple Community. She also plans to stay involved with Mental Health of West Michigan's Be Nice program, among others.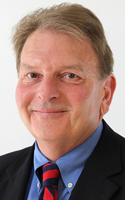 Smith
… Lake Michigan CU announced the hiring of Kim Smith as vice president of commercial lending. Mark Hoffhines, senior vice president of commercial lending, is glad to have Smith's extensive experience to draw upon. "We're excited to have Kim Smith join our commercial loan team, " Hoffhines said. "Kim brings a great deal of lending experience to our team in the Grand Rapids area. His knowledge of real estate lending and advisory skills will be a great asset to Lake Michigan Credit Union and the business members we serve." Smith was drawn to LMCU in large part because of its solid reputation for superior customer service. "My entire career has been based on honesty, integrity, consistency and service. I found LMCU to be a very natural fit, based on its sharply defined focus on member service. I look forward to joining up with an organization so closely aligned to my own way of doing business." Smith earned his bachelor's degree in business management from the University of Tampa. He followed his education with a 30-year career in banking, working for InterFirst Bank (Dallas), Huntington Bank, Irwin Union Bank and Macatawa Bank, Grand Rapids, prior to joining LMCU. Smith is also a board member of the Detroit/Grand Rapids chapter of Turnaround Management Association, an international nonprofit organization dedicated to corporate renewal and turnaround management. Smith grew up in the farm country of Michigan's "thumb" area, as did his wife of 34 years. They have two grown children. Smith enjoys biking, fly fishing and numerous sports.

… Michigan Business Connection in Ann Arbor announced the hire of Stephanie Alstott as a documentation specialist. Alstott has more than 10 years of commercial banking and construction administration experience. Additionally, as part of its ongoing internship partnership with Eastern Michigan University, MBC announced the hiring of finance major Othniel Maidaniuc as a part-time Financial Analyst. Interns perform hands-on financial analysis and support duties such as preparing financial assessments of business financial capability and cash flows. MBC also announced new roles for MBC employees Allen Mitchell and Jacqueline Craig. Mitchell most recently served as a portfolio manager and will now serve as a business development officer. In his new role, Mitchell will work with businesses and real estate investors primarily in northern Oakland, Genesee and Saginaw counties to arrange financing and introductions to credit unions. Allen is a native of Clio and resident of Swartz Creek. Craig a former EMU student intern has been promoted to a financial analyst at MBC, a full-time position that supports credit underwriting and portfolio management groups at MBC. "These personnel moves are a reflection of our continued growth and the positive steps credit unions have taken with business financing in Michigan," MBC President Bill Beardsley said. "We've helped these credit unions share the cost and risk of nearly $500 million of business and commercial real estate loans made to Michigan business owners. Our loan volume doubled in 2012 and has continued to grow in 2013. Investment in additional technology and talent are critical to us so that we can not only maintain, but continually improve our quality service and excellent credit risk management results."
| | | |
| --- | --- | --- |
| L'Esperance | Johnson | |
… After 11 years of assisting members with investment planning needs, Michael L'Esperance is retiring from Michigan Schools and Government CU as a LPL financial advisor. L'Esperance will be honored with a reception in late June to commemorate his time at the credit union and to introduce his clients to MSGCU's newest LPL Advisor, George Johnson. "George brings valuable experience and knowledge to our organization and we know that our members' investment planning needs are in good hands," MSGCU President and CEO Peter Gates said. "We also want to sincerely thank Mike for his years of service and wish him the very best in his retirement." Johnson joins MSGCU and LPL after serving more than 11 years for other area credit unions and financial organizations. He holds a master's degree in business administration from Utah State University. The credit union's partnership with LPL Financial is just one way it offers financial education and advice to its members. MSGCU also gives its members access to budget assistance, debt and counseling services and financial workshops on a variety of topics, all of which are free of charge.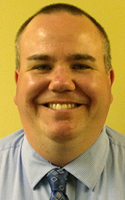 Woods
… Todd Woods has been appointed network and systems infrastructure manager at United FCU in St. Joseph. He will be responsible for managing the credit union's voice, data communications and server systems, including the planning, design, installation and maintenance of networks that support operations. Prior to joining United, Woods served as information systems desktop services manager at Lakeland Healthcare of St. Joseph. His previous information technology management experience includes positions with Elkhart General Hospital, CareTech Solutions and McKesson Corp. Woods earned an associate's degrees in computer information systems and computer programming from Indiana Vocational Technical College in Elkhart, Ind. He resides with his wife and daughters in Elkhart.
| | |
| --- | --- |
| Ramos | Showerman |
… Patrick McPharlin, president and CEO of MSUFCU, announced the promotions of DeAnne M. Ramos and Kelly Showerman to the newly created positions of assistant vice presidents of branch operations. "The promotions of Ms. Ramos and Ms. Showerman as MSUFCU's new assistant vice presidents of branch operations will help the credit union provide MSUFCU members with superior products and services at our 12 branches, while continuing to provide the excellent service our members deserve," McPharlin said. Ramos has been with MSUFCU since February of 1997, most recently holding the position of manager at MSUFCU's Meridian Branch. She received a bachelor's degree in accounting from Michigan State University and a master's degree in business administration degree from Northwood University. Kelly Showerman has worked at MSUFCU since March 2007, and completed MSUFCU's Management Development Program before holding her most recent position as manager at MSUFCU's Farm Lane Branch. She received a bachelor's degree in psychology from Michigan State University.

Submissions to Monitor may be
emailed
. Bryan Laviolette is the editor of Monitor. Contact him
by email
or call (800) 262-6285, ext. 233. The newsletter of the Michigan Credit Union League is published Monday mornings or Tuesday mornings when Monday is a holiday. There is no Monitor the week after Christmas and the week after the Annual Convention and Exposition. The MCUL reserves the right to edit submissions for clarity and space.