2014 CFPB Releases List of 'Rural' or 'Underserved' Counties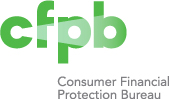 Several of the CFPB's mortgage rules provide for exemptions for credit unions that operate predominately in "rural" or "underserved" areas. In order to determine eligibility, the CFPB has provided the 2014 list of counties meeting their criteria for "rural" and "underserved."
As a safe harbor, credit unions can use this list to determine if they qualify for an exemption. This list was revised from the CFPB's previously published list in May 2013 based on updated information from the 2010 census. The revised list can be found here.
Since the list of counties can change on an annual basis, the CFPB is proposing to extend eligibility for the "rural" or "underserved" exemption from the escrows requirement to credit unions that operated in "rural" or "underserved" counties in any of the previous three years. The proposed rule has not yet been finalized and is open for comment until July 22nd. For this proposed rule change and more related to the 2013 Mortgage rules, please consider providing your comments to the CFPB. The MCUL has put out a request for comment, which can be found here.
Submissions to Monitor may be
emailed
. Bryan Laviolette is the editor of Monitor. Contact him
by email
or call (800) 262-6285, ext. 233. The newsletter of the Michigan Credit Union League is published Monday mornings or Tuesday mornings when Monday is a holiday. There is no Monitor the week after Christmas and the week after the Annual Convention and Exposition. The MCUL reserves the right to edit submissions for clarity and space.