MCUL: Bankers Letter Shows Need to Lobby for Tax Exemption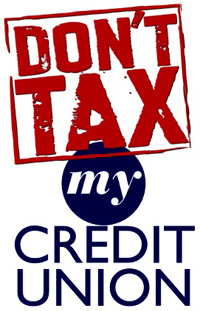 A letter and talking points from the American Bankers Association to Congress on the federal credit union tax exemption illustrates the need for credit union supporters to step up and make their voices heard, MCUL & Affiliates CEO David Adams said.
In his letter to Congress, ABA President and CEO Frank Keating said that tax exemption is no longer justified.
"… The credit union tax exemption is a Depression-era tax break that for many credit unions has outlived its purpose," Keating said.
Adams said Keating's letter should motivate credit union leaders to act.
"We need you to activate your employees, volunteers, and members NOW," Adams said in a letter to Michigan CEOs and other credit union leaders. "The MCUL and CUNA have both been told that the credit union message is being heard loud and clear on the Hill, but this fight is live and the policy is under formation NOW."
Click here to read Adams' full letter.
The ABA's talking points include claims that the tax exemption does not help grow the economy and that credit unions are "abusing" the tax exemption.
Click here to read Keating's letter to Congress.
Click here to read the ABA's talking points.
Submissions to Monitor may be
emailed
. Bryan Laviolette is the editor of Monitor. Contact him
by email
or call (800) 262-6285, ext. 233. The newsletter of the Michigan Credit Union League is published Monday mornings or Tuesday mornings when Monday is a holiday. There is no Monitor the week after Christmas and the week after the Annual Convention and Exposition. The MCUL reserves the right to edit submissions for clarity and space.