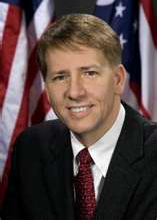 Cordray
Richard Cordray was confirmed via a 66-34 vote on July 17 to be the director of the CFPB for a five-year term. Cordray was first nominated by President Barack Obama in 2011.
MCUL & Affiliates CEO David Adams said he looks forward to working with Cordray.
"Congratulations to Director Cordray on his confirmation," Adams said. "We appreciate his willingness to listen and work with credit unions. We look forward to opportunities to offer input on regulations affecting financial institutions in the future."
Submissions to Monitor may be
emailed
. Bryan Laviolette is the editor of Monitor. Contact him
by email
or call (800) 262-6285, ext. 233. The newsletter of the Michigan Credit Union League is published Monday mornings or Tuesday mornings when Monday is a holiday. There is no Monitor the week after Christmas and the week after the Annual Convention and Exposition. The MCUL reserves the right to edit submissions for clarity and space.