MSUFCU Rebrands Oakland University Services as Oakland University CU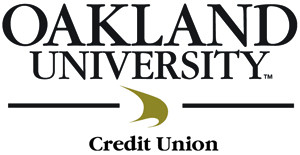 MSUFCU is rebranding its Oakland University branch as Oakland University CU. OUCU is a trade name, but the credit union will still be part of MSUFCU. The East Lansing credit union said the enhanced relationship will allow the credit union to strengthen its more than 50-year partnership and commitment within the community.
MSUFCU has had a longstanding relationship with the Oakland University community since the late 1950s, when OU, then part of Michigan State University, was created and employees were first eligible for membership at MSUFCU.
MSUFCU's commitment to OU is valued at nearly $5 million over 10 years and will help support a $25,000 endowed student scholarship, $25,000 Dean's Choice Grant Program, a variety of signature sponsorships, in-kind marketing, ATM locations on campus, operating branch in the Oakland Center, financial education and more. In addition to the new branch in the Oakland Center, the OU Branch of MSUFCU at 3265 Five Points Drive will remain open and will also be identified as OUCU.
"This new opportunity will allow us to continue our mission at Oakland University Credit Union, and provide the OU students, faculty, and community with the right tools and resources to help them achieve those financial goals," MSUFCU President and CEO Patrick McPharlin said.
Submissions to Monitor may be
emailed
. Bryan Laviolette is the editor of Monitor. Contact him
by email
or call (800) 262-6285, ext. 233. The newsletter of the Michigan Credit Union League is published Monday mornings or Tuesday mornings when Monday is a holiday. There is no Monitor the week after Christmas and the week after the Annual Convention and Exposition. The MCUL reserves the right to edit submissions for clarity and space.