Congressional Recess Provides Opportunity to Reach Lawmakers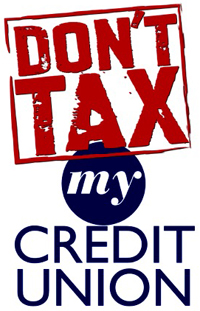 The House and Senate have broken for their August recess, giving local constituents the perfect opportunity to meet with their lawmakers because they will be in Michigan until the week of Sept. 9 when Congress returns to session.
According to the PGN Update, a newsletter from CUNA's Political & Grassroots Network, tax reform is expected to be a major topic of discussion this fall. Credit unions have been lobbying Congress to maintain the federal credit union income tax exemption after many lawmakers said they were starting with a "blank sheet of paper" for the tax reform process.
While several members of the Michigan congressional delegation have offered statements of support for the tax exemption, it's still worthwhile to reach out to them when there is an opportunity while they are home meeting with their constituents. Lawmakers will host town hall meetings, meet and greets and attend functions throughout their districts while they are home from Washington.
"Although the August Recess is often viewed as a vacation for lawmakers, the reality is often far removed from this perception," the newsletter says.
The article quoted a post in the Wonk Blog written by Ezra Klein of The Washington Post who quoted Bradford Fitch of the Congressional Management Foundation.
"People tend to judge Congress by the part of the job they can see," Fitch said. "And the part they can see is the legislative work on C-SPAN. But Congress has a representational responsibility as well. It's meeting with constituent groups who come to Washington. It's responding to communications. But it's also going back home and engaging in activities in the district that help them understand what their constituents think."
The newsletter also had an update on the Don't Tax Tuesday social media campaign on July 23. Here are some results from that day:
Nearly 19,000 visitors to www.DontTaxMyCreditUnion.org, four times the normal activity
2,171 tweets directed at Members of Congress with #DontTaxMyCU
Reach of over 150,000 on Twitter
More than 1,000 new likes on Facebook since that day
Gained over 500 new followers on Twitter
More than 33,000 traditional methods of contacts (phone, email, fax)
Submissions to Monitor may be
emailed
. Bryan Laviolette is the editor of Monitor. Contact him
by email
or call (800) 262-6285, ext. 233. The newsletter of the Michigan Credit Union League is published Monday mornings or Tuesday mornings when Monday is a holiday. There is no Monitor the week after Christmas and the week after the Annual Convention and Exposition. The MCUL reserves the right to edit submissions for clarity and space.