Participate in Miracle Jeans Day to benefit 
CMN & Beaumont Children's Hospital on Sept. 18


Miracle Jeans Day is one of the easiest ways to support the Children's Miracle Network Hospitals.
On Wednesday, Sept. 18, credit unions can participate in Miracle Jeans Day. Through the national Credit Unions for Kids campaign, credit unions are the largest supporter of Miracle Jeans Day nationally.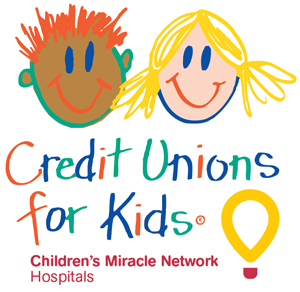 Sign up your credit union at www.MiracleJeansDay.com. You can create your Miracle Jeans Day team, print materials in your office and collect donations online. Donations of $25 or more can get a special Credit Unions for Kids version of the Miracle Jeans Day T-shirt.
So far, the following Michigan credit unions have registered to participate: Motor City Co-Op CU, Community Alliance CU, Shore to Shore Community FCU, Monroe Community CU, Good Shepherd CU, Genisys CU, BestSource CU, Credit Union ONE, Gerber FCU, Community Choice CU, Family Community CU, FinancialEdge Community CU, Frankenmuth CU, Monroe County Community CU, Security CU, Tahquamenon Area CU, E&A CU, United Bay Community CU and AAC CU.
Every donation you collect will help kids in the community, and in return, your credit union can celebrate by wearing jeans on Sept. 18.
If you have further questions about Miracle Jeans Day, please email the Miracle Jeans Day Team at MiracleJeansDay@CMNHospitals.org.
Submissions to Monitor may be
emailed
. Bryan Laviolette is the editor of Monitor. Contact him
by email
or call (800) 262-6285, ext. 233. The newsletter of the Michigan Credit Union League is published Monday mornings or Tuesday mornings when Monday is a holiday. There is no Monitor the week after Christmas and the week after the Annual Convention and Exposition. The MCUL reserves the right to edit submissions for clarity and space.