Michigan Leads Again in Financial Education Presentations in Schools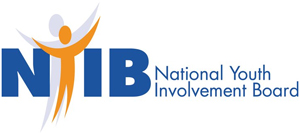 Michigan once again leads the country in financial education presentations made to students and is second in number of students reached.
The National Youth Involvement Board said that Michigan credit unions reported giving 2,181 financial education presentations, reaching 44,945 students. Only North Carolina recorded more students reached, but the overwhelming majority of those presentations were made by State Employees CU, the country's third-largest credit union.
Rounding out the top five in presentations were Texas, North Carolina, Oklahoma and Oregon. Texas had 1,440 presentations.
Measuring students reached, North Carolina was on top with 56,308 and Michigan was second with 44,945. Rounding out the top five were Texas, Oklahoma and California.
Several credit union professionals from Michigan are involved in or recognized by the NYIB this year as follows:
Ashley Buchholz from Wildfire CU was elected to the NYIB Executive Committee and will serve as the north central regional coordinator. Buchholz is a marketing specialist at Wildfire where she specializes in services for young adults, engaging members through various social media outlets, managing four student-run credit union branches and providing in-school presentations on financial education.
Natalie McLaughlin, from Community Financial CU was awarded the NYIB Northern Regional Scholarship to the conference. McLaughlin is the senior education partnership coordinator at CFCU where she is responsible for coordinating 37 student-run credit union branches. She is also a longstanding member of the MCUL's Financial Education Council.
Karen Alexander, also from Community Financial, was recognized in the annual report and at the conference as one of the top 10 youth presenters based on the number of presentations given, coming in at number nine in the country with 206 separate youth financial education presentations given during the reporting period.
The NYIB is a nationwide network of volunteer youth advocates from the credit union movement with a mission to equip the credit union industry to reach youth. The group released the annual report during their annual conference in July. In addition to providing resources on its website and during their annual conference, it also serves an important role in gathering reporting data from credit union financial educators about the number of financial education presentations given to youth each year and the number of youth reached. This is very helpful to show the combined and impressive impact that credit unions are making in this area – to show the credit union difference.
Here are some key numbers from the report, which provides data on financial education presentations to youth by credit union professionals.
All numbers are for the reporting period of July 1, 2012 to June 30, 2013.
Top States
Based on number of presentations given
1. Michigan – 2,181
2. Texas – 1,440
3. North Carolina – 824
4. Oklahoma – 754
5. Oregon – 616
Top States
Based on number of students reached
1. North Carolina – 56,308
2. Michigan – 44,945
3. Texas – 24,835
4. Oklahoma – 24,782
5. California – 24,113
Student Credit Unions
In addition to classroom presentations, at last count, 59 different Michigan credit unions operated 375 student credit unions in Michigan K-12 schools to help students get into the saving habit and learn about personal money management.
Submissions to Monitor may be
emailed
. Bryan Laviolette is the editor of Monitor. Contact him
by email
or call (800) 262-6285, ext. 233. The newsletter of the Michigan Credit Union League is published Monday mornings or Tuesday mornings when Monday is a holiday. There is no Monitor the week after Christmas and the week after the Annual Convention and Exposition. The MCUL reserves the right to edit submissions for clarity and space.