Sign Up Today for the Oct. 1 ĎDonít Tax My Credit Unioní Hike the Hill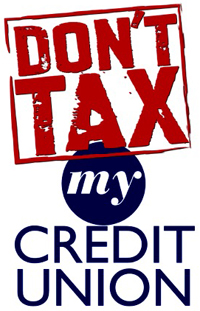 MCUL & Affiliates is making a major push for the "Don't Tax My Credit Union" campaign in Washington on Oct. 1. Participation in this October fly-in is more important than ever, with Congress raising comprehensive tax reform this past spring.
"This is one of the most critical issues we've faced as an industry," MCUL & Affiliates Dave Adams said. "We must continue to make sure our message is heard in Washington."
Nationally, more than 800,000 contacts have been generated through the "Don't Tax My Credit Union" campaign, with over 25,000 coming from Michigan. As a united industry, our voice is resonating, but this battle will not be won quickly – we must continue to apply and increase pressure on our lawmakers.
In addition to targeting offices of key importance – Chairman Dave Camp and Ranking Member Sander Levin on the House Committee on Ways and Means, and Sen. Stabenow from the Senate Committee on Finance – we will schedule Hill visits with other members of the Michigan delegation to reinforce the importance of maintaining the exemption. This is a key opportunity for you to share your experiences and speak to the importance of your credit union to your members and communities.
There is no registration fee for this Hike the Hill fly-in. Hotel rooms have been blocked for attendees at the Hamilton Crowne Plaza in Washington and reservations can be made until Sept. 16. Click here to find more detailed information, a tentative agenda, registration, flight and hotel information. For additional information on the MCUL's Oct. 1 fly-in or to register, please contact Kieran Marion at (800) 262-6285, ext. 465, or Kieran.Marion@mcul.org, or Melissa Osborn at ext. 578 or Melissa.Osborn@mcul.org.
Submissions to Monitor may be
emailed
. Bryan Laviolette is the editor of Monitor. Contact him
by email
or call (800) 262-6285, ext. 233. The newsletter of the Michigan Credit Union League is published Monday mornings or Tuesday mornings when Monday is a holiday. There is no Monitor the week after Christmas and the week after the Annual Convention and Exposition. The MCUL reserves the right to edit submissions for clarity and space.