Teens Learn Tough Money Lessons at Financial Reality Fair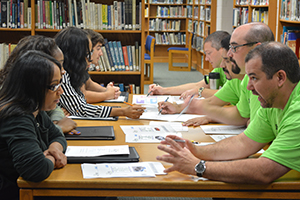 FLINT – The young lady had returned for a second visit to the credit union loan desk. She was back because she had to make a return visit to the transportation table, where she had originally decided to buy a new car.
"The car people talked her into buying a new car, so she had to go back and get a used car," said Jennifer Patrick from SageLink CU.
Patrick was one of more than 40 volunteers taking part in the Financial Reality Fair at Carmen-Ainsworth High School. Students attending the reality fair are given an occupation, salary and credit score. After that, they go from table to table choosing their housing, transportation, leisure activities and so forth to build their budget. Many quickly realize that budgeting can mean making tough choices.
Over at the transportation table, Todd Strong from Dort FCU was steering the high school seniors he was talking to into less expensive cars, such as used Saturns.
"I can't get myself out of that mode," Strong said.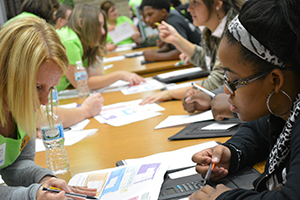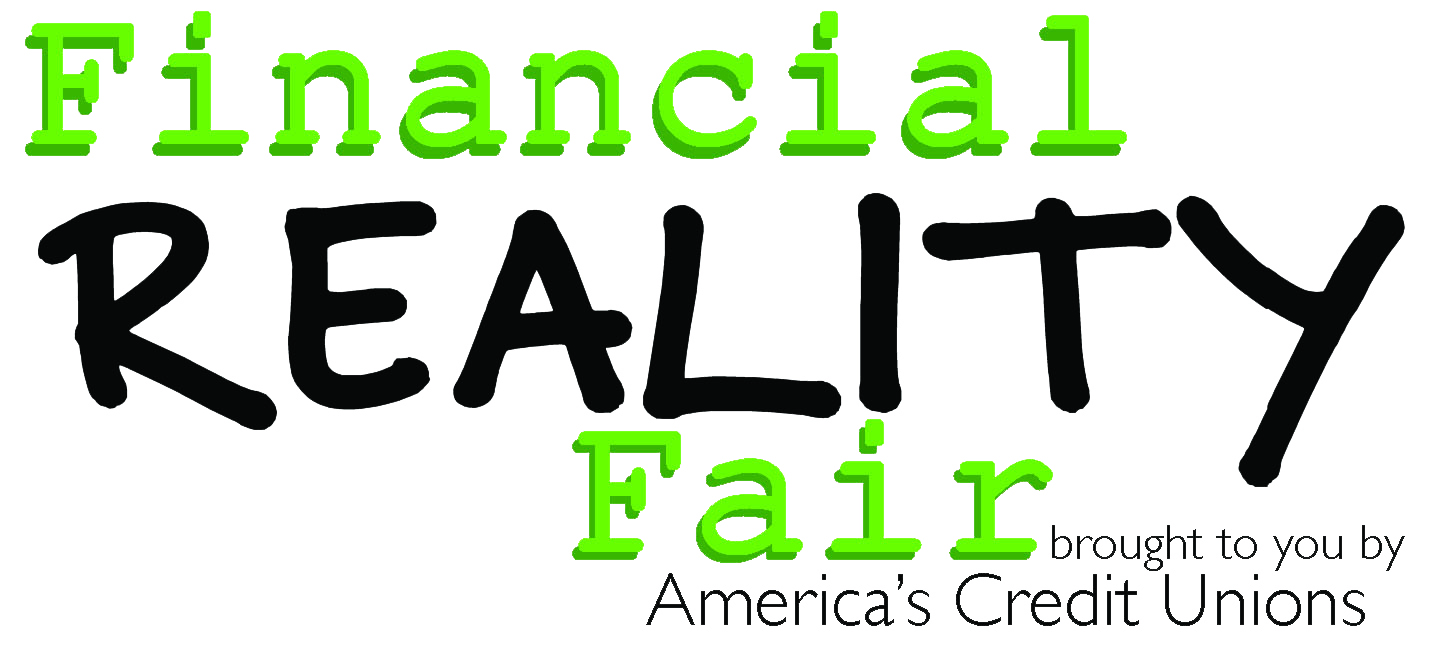 But his Dort colleague and neighbor at the table, Bill Herron, was more than willing to pitch shiny new wheels to the youngsters who came to him.
"I think I've sold six or seven new cars," Herron said, just before inking another deal for a 2014 Nissan Juke. It's a really nice color, he pointed out.
Carmen-Ainsworth student Kane Villareal said he got a taste of what life will be like once he is making his own financial decisions.
"I learned a lot about how to balance my money," he said. Later, he was seen working with a volunteer who showed him that he wouldn't be able to afford the new car he wanted.
Before long, the table for part-time second jobs started to back up as the students sought to increase the money available in their budget.
Event organizer Kathy Beard from ELGA CU encouraged other credit unions and chapters to sponsor Financial Reality Fairs.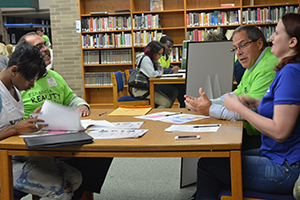 State Rep. Charles Smiley, middle right, D-Burton, and other volunteers help a Financial Reality Fair participant.

"They should embrace the possibilities they can bring to students in their area," Beard said.
Beard is currently organizing three more reality fairs. For upcoming fairs, she is planning to seek help from community partners such as car dealers and grocery stores to volunteer for the events.
She expects to hear from area schools interested in hosting reality fairs after TV-12 WJRT in Flint broadcast a news story about the event. Click here to view the broadcast.
Financial Reality Fairs are available to Michigan teens through credit unions and the Michigan CU Foundation. This event is funded by the Flint Chapter and the MCUF. Besides Dort, ELGA and SageLink, Flint area credit unions participating in the event were Flint Area School Employees CU, Financial Plus CU, and Security CU.
Anyone interested in learning more about hosting a Teen Reality Fair should contact Beth Troost, MCUL & Affiliates financial education manager, at Beth.Troost@mcul.org.
Submissions to Monitor may be
emailed
. Bryan Laviolette is the editor of Monitor. Contact him
by email
or call (800) 262-6285, ext. 233. The newsletter of the Michigan Credit Union League is published Monday mornings or Tuesday mornings when Monday is a holiday. There is no Monitor the week after Christmas and the week after the Annual Convention and Exposition. The MCUL reserves the right to edit submissions for clarity and space.