Watch for the New Love My Credit Union Rewards Website

By David Adams
Hello and welcome to this edition of Priority Report. With summer in full swing, I hope you're getting a chance to enjoy some time away from the office enjoying family, friends and the beauty that surrounds us here in Michigan.
I would like to first highlight some of the outstanding industry results we saw in the latest NCUA reports for the first quarter of 2014. Overall, we continue to see growth in many ways that matter: membership, business lending, auto loans and deposits. First quarter numbers show that membership increased by about 80,000 in the 12 months ending with Q1 2014. During the same period, Business lending is up more than 20 percent to $1.7 billion and Auto loans rose 15 percent to $5.8 billion. These are impressive gains and provide some evidence of the increasing strength of our local economy here in Michigan as well as consumers' acceptance of what credit unions have to offer.
Here at MCUL and Affiliates we continue to do everything that we can to help credit unions serve, grow and remain strong. That is, of course, our mission.
We've been working on rolling out the new Love My Credit Union Rewards program to consumers, which will happen on Aug. 1. We've been communicating with credit unions all month about the change in branding from Invest in America to Love My Credit Union Rewards and how it impacts them in a positive way. This change will help us bring on new partners, provide new options for marketing the program, and it has simpler marketing requirements. And coming very soon you will see an enhanced shopping platform with daily specials to bring consumers back more often. You can visit the partner center on
LoveMyCreditUnion.org
to find the information you need regarding the transition to Love My Credit Union Rewards.

Our other major consumer effort, the
CU Link cooperative advertising campaign
, continues through the summer and fall on radio, in digital advertising and on Pandora. Television spots will begin running again in September, just as families are beginning to get back into the routine of school and are watching more TV in the evenings. Many credit unions have already begun running CU Link co-branded ads on Pandora, billboards, online and in traditional print. This year MCUL provided revised integration guidelines to help credit unions use their funds, and our Marketing Solutions area is working with credit unions to develop customized integration plans and creative. We hope you will take advantage of the resources and support that is available to promote your credit union through this campaign.
I am also pleased to report that the Department of Insurance and Financial Services has granted state-chartered credit unions the authority to purchase interest rate derivatives. When used appropriately, derivatives can be a cost-effective means to mitigate interest rate risk and a necessary tool to compete with other service providers, including banks. DFCU Financial deserves a big thank you for working with us on this issue and we also thank DIFS, our state regulator for enabling credit unions to pursue this opportunity. Credit Unions should carefully consider whether interest rate derivatives are appropriate for their operations, but should also take a look at their interest rate risk, which has been constant theme for the NCUA and DIFS of late.
As you know, Michigan Credit Unions registered strong opposition to the NCUA's RBC proposal recently, with scores of letters submitted in opposition to the rule. Congress continues to weigh in with the NCUA with concerns about the proposed rule on risk-based capital, and we feel certain that the final rule will be significantly different from the proposal. The NCUA board lineup has also recently changed, with the U.S. Senate approving Mark McWatters as a replacement for board member Michael Fryzel. So board members Matz, Metzger and McWatters will now have the important task of responding to the huge outcry from the industry by approving a final regulation that is in better form.
On the state legislative front,
payday lenders
are back on the move here in Michigan and have introduced legislation that could dramatically increase their ability to offer high cost, short-term loans, putting more Michigan families at risk of getting trapped in a cycle of debt. MCUL opposes the legislation, and we have activated a
legislative call to action
, asking everyone in the Michigan Credit Union community to reach out to their state representatives and senators to ask that they oppose this regressive legislation. While we received a good indication of how Gov. Rick Snyder feels about this bill at the AC&E when he said that he doesn't favor the legislation, the payday lenders are working very hard behind the scenes to sneak this issue through in the upcoming lame duck session after the fall election.
Gov. Snyder also weighed in on an MCUL project that is designed to help young people learn more about skilled trades jobs in our state. MCUL developed
The Career and Technical Training Guide for Skilled Trade Occupations in Michigan
with job descriptions, salary levels, job outlook, and education requirements to help fill a gap between skilled trades job openings and qualified workers. We are working through several state agencies to share the information on behalf of credit unions, including the Michigan Workforce Development Agency, the Michigan Department of Treasury, the Michigan Department of Education, and Career Jump Start. For credit unions, this is a new and innovative way to support members, schools and communities, simply by making the information available on your website and letting your schools and other community contacts know about it. The financial education area of our website includes details and links about this unique guide, as well as lesson plans for middle and high school students that were created by a Michigan teacher. Read more about this initiative in the
Monitor story.
We're also working on a variety of other state legislative issues, including a package of bills to centralize title holding for vehicles and require electronic titles and lien releases that would help protect credit unions from costs related to fraud in vehicle sales. This bipartisan package passed the Senate and is currently in the House Transportation and Infrastructure committee, where it is awaiting a vote. In speaking with lawmakers, please reiterate the importance of this reform. And in the interim, it is important that credit unions cooperate with the Secretary of State if your institution is contacted about potentially fraudulent title releases. Some credit unions have avoided the issue because they didn't want to get involved in a private title issue. Learn more about the electronic vehicle titling issue in this
Monitor story
.
As you know, we place a great deal of emphasis on providing strong support for elected officials that understand the credit union difference. In addition to making candidate endorsements, our PAC fundraising efforts are a critical source of support for credit union friendly candidates in both parties.

The 2014 Grand Raffle has kicked off and the winner will choose between $20,000 cash or $20,000 toward a 2014 Chevy Silverado or Impala. The seller of the winning ticket will receive $500. In addition to the Grand Prize, we've added a second-place prize of $5,000 this year and five third-place winners who will each receive $1,000. Of course there will be cash prizes for all ticket sellers as well. In 2013, credit unions helped to raise a record-setting $226,725 for our federal PAC and we put these dollars to work supporting credit union friendly candidates across Michigan. It's not too late to participate – if you are interested, look for details on our website. For more information on the Grand Raffle, contact Kathryn Hall at
Kathryn.Hall@mcul.org
or (800) 262-6285, ext. 470.

Turning now to our Education and Events Department, we are working on several in-person events for the fall, including The
Fall Leadership Development Conference
. Credit union CEOs and board members are encouraged to register and book hotel rooms for the conference, which is set for Sept. 19-21 at Grand Traverse Resort & Spa. Tansley Sterns, chief impact officer from the Filene Research Institute, will deliver the keynote address, "Successfully Leading Credit Unions Into the Future," which will synthesize several Filene research reports on credit union governance practices. The session will take aim at both the good and the bad, exploring real-world responses to the many challenges faced by boards today. Sessions like these are designed to expand the competencies of your board members, while encouraging innovative, visionary thinking.
CU Solutions Group continues to help credit unions serve, grow and remain strong by expanding our technology expertise, developing dynamic products and services and cultivating partner relationships to benefit credit unions.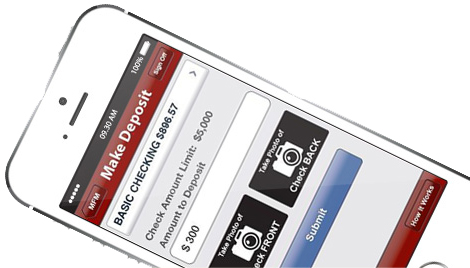 Our Technology Solutions division is very focused on delivering best-in-class remote service solutions. Our new mobile banking product,
Mobile Finance Manager
, has been very well received by credit unions. In conjunction with Access Softek, Mobile Finance Manager integrates three key mobile banking technologies – native downloadable apps, mobile-optimized web and short message service – to give credit union members dynamic mobile banking, anytime, anywhere. Many credit unions are already interested in this product, so I would encourage you to take a look at it.
| | |
| --- | --- |
| | |
After extensive planning, preparation and hard work, I'm pleased to announce that our HR Performance Solutions division has completed its transition to Livonia. We can already see the value of this move by the synergy it is creating between our divisions. The HR Performance team is committed to developing and delivering integrated HR applications that help credit unions optimize the value of their human capital. Our performance management product,
PerformancePro
, and our compensation planning product,
Compease
, are leading the way in providing credit unions with integrated cloud-based applications that are second to none. We hope your credit union will consider purchasing these products to enhance your human resources function.
Our Michigan Solutions division continues to work closely with CUNA Mutual Group to make credit unions aware of their
TruStage
insurance products. CMG specifically designed the products for credit union members and they make the buying process a seamless experience for members, no matter which channel they prefer: mail, web or phone. CMG is focused on enhancing your relationship with your members by helping them protect what is important to them. This is an excellent product that will help you convey to your members that their protection is important to you.
Michigan Solutions has also been working with the Great Lakes Capital Fund, a Michigan-based community development finance institution, to facilitate credit union investments in the Develop Michigan Real Estate Fund. This summer, credit unions will have the chance to meet representatives from the fund to discuss the opportunity and assess whether it makes sense for their credit unions. Unfortunately, on consultation with the NCUA, it appears that the Federal Credit Union Act does not permit federal credit unions to make these types of investments.
The use of video content has exploded across the marketing landscape as a compelling way to communicate on your website and social media platforms. Our Marketing Solutions area has just launched Cube TV Studios, a video content service that is focused on developing custom videos for credit unions. Whether it's educational content, member contests or community outreach, Cube TV Studios focuses on helping credit unions harness this media to stay cutting edge.
I would encourage you to contact your league representative to learn more about these great products at
LeagueReps@mcul.org
.
Lastly, we can also report financial results for the league and CUSG following a successful second quarter.
MCUL's financial success continues with a year-to-date increase in members' net assets of $2.5 million, nearly triple the $885,000 that was budgeted. Year-to-date subsidiary income of $3.4 million and investment income of $1.3 million contributed to that performance. MCUL is able to offer a high level of association services with low member dues because of these excellent financial results.
CU Solutions Group's also recorded a solid second quarter, with year-to-date $4.9 million in net income versus a budget of $2.8 million. The Sprint program, increased participation in the General Motors vehicle program and increasing demand for our Technology Solutions led to better-than-budgeted income levels. Investment income is way ahead of budget as a result of an extraordinary gain of $2.5 million generated from the sale of GSTV shares. Member net assets stand at $68.9 million with shareholders' equity of $51.4 million as of June 30. CUSG offers some of the best solutions in the industry while providing a great return for our shareholders.
Thank you for watching this Priority Report on the initiatives we are working on here at MCUL & Affiliates. Please visit our website at mcul.org to learn more about any of the priorities I have discussed today, or feel free to reach out to me or my staff for questions and information.