From the Archives: October 2012
TurboTax and Jackson Hewitt, Sprint Phone Discount, 0% Financing Myth,

Enroll in the TurboTax Discount Program and Your Members Could "Double Their Refund"


The deadline to enroll in the TurboTax "Double Your Refund" Sweepstakes is Thursday, Nov. 1. Enroll at the TurboTax Promoter level so your members don't miss out on a chance to win one of three grand prizes – up to $5,000 each or one of 10 first-place prizes of $500 each. All your members have to do is start their tax return through your custom TurboTax Sweepstakes microsite between early January and late February.
Plus, your credit union will also help your members save on TurboTax's top selling federal products. The benefits of providing TurboTax discounts to your members include:
Increased customer loyalty and referrals
Increased traffic to your website so you can maximize cross-sell and up-sell opportunities of ancillary products and services such as IRAs, auto loans, etc.
Staying at the center of your members' financial lives by providing a discount on the #1 best-selling and most trusted tax software; there's no reason for members to go anywhere else.
No action is required if your credit union offered the sweepstakes last tax season – you will be automatically re-enrolled.

Save with Jackson Hewitt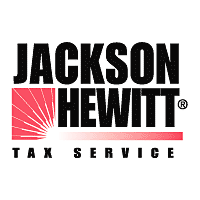 For members who feel more comfortable working with a tax professional rather than doing their own taxes, Jackson Hewitt is offering two ways to save on tax prep this season. Members will either get $30 off their Jackson Hewitt fees or $50 less* than last year when they switch from a competing tax professional.
CU Solutions Group will provide your credit union with all of the marketing materials needed to promote these valuable discounts and benefits to your members – at no cost to your credit union.
Click here to learn more about the TurboTax and Jackson Hewitt member discount programs and enroll today.
*Offer valid for tax prep fees paid of $150 or more. Proof of last year's tax prep fee required.

Members Get $100 Toward a Smartphone for Replacing Their Home Phone
When your members replace their home phone service with Sprint Phone Connect they can enjoy up to $100 in instant savings on a smartphone through the Sprint Credit Union Member Discount.
Offer valid through Dec. 31.
Available for use on an iPhone.
offer only available in Sprint stores. Members should mention Corporate ID: NACUC_ZZM to claim the discount.
Members receive a free Sprint Phone Connect device with new-line activation and a two-year agreement.
*Requires a new-line activation (or eligible upgrade) on an Everything plan with data, Premium Data add-on and two-year Agreement.

Sprint Port-In Promotion (Switch to Sprint) – Members Earn More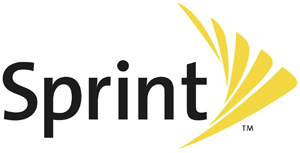 Members who switch to Sprint from competitive provider can now earn a $100 service credit for each newly activated line of service on top of the 10% monthly discount* they'll receive for being a member.
The offer is valid through Dec. 31.
Members can visit www.LoveMyCreditUnion.org/Sprint for details on the 10% discount* on select monthly services plans & waived activation fee.
Upon activation: members visit within 72 hours of port-in activation to request the service credit.
*Application of discount requires 2-year contract extension on existing plans. Verification of membership is required at time of activation/upgrade. Discount not available on secondary lines for Family and Business Share plans.

Make Sure Your Members Keep Receiving Their Sprint Discount
Sprint is offering monthly discounts to credit union members with the Sprint Credit Union Member Discount. To ensure the continued integrity of this program, members must periodically provide documentation to help verify eligibility to receive the discount.
New Sprint customers need to fill out a verification form within 30 days of activation. Current credit union Sprint customers are required to provide proof of discount eligibility (credit union membership) when upgrading their device if it has been 20 or more months since their last validation.
The validation process is very simple and takes just a few minutes to complete. And even though a member might come across an area that indicates that they can verify by email, this is not a viable option for members. Members must use the fax or upload processes to verify. Click here to download the verification form.
Verification will help to ensure that members continue to receive the great benefits that Sprint extends to members.


0% for 60 Months Subvented Financing*:
1.49% for 60 Months
Credit Union Financing**:
MSRP: $31,400
MSRP: $31,400
Down Payment: $2,000
Down Payment: $2,000
Consumer Cash: $0
Consumer Cash: $3,500
Invest in America Discount: 0
Invest in America Discount: $1,659
Monthly Payment: $490
Monthly Payment: $419.50
Total Savings From Financing at Your Credit Union: $4,230

*Chevrolet Silverado lowest subvented rate as of Oct. 1.

**Published rate from a credit union website as of Oct. 1.
Inform Your Members about the Myth of 0% Financing
It seems that 0% financing is everywhere in auto financing these days. While it seems like a great offer, the low-rate financing that GM offers is usually available to well-qualified customers on select Chevrolet, Buick and GMC models only. Remind your members that if they choose to finance with you, they can get a generous cash incentive instead of the 0% financing. When they use the 0% APR, they would be unable to combine it with customer cash or the Credit Union Member Discount from GM.
Your credit union members can get a better deal using the Credit Union Member Discount from GM and the consumer cash incentive instead of taking dealer financing, especially when they combine it with the low rates offered by your credit union. This could save them thousands on a new vehicle. Using the popular 2012 Chevrolet Silverado 1500 LT Extended Cab 2WD, here's an example you can share with your members. GM offers either a $3,500 consumer cash incentive or 0% financing for 60 months on this Silverado:
Enroll Now at the Premium Level so Your Credit Union Can Write More loans
Enroll in the Credit Union Member Discount from GM at the Premium level and take advantage of all it has to offer including custom inserts and custom size banners. To enroll, just click on Credit Union Enrollment Forms in the Invest in America Partner Center. While at the Partner Center you can learn more about the program by clicking on Enhanced GM Program. Credit unions that are not currently signed up must enroll to receive enhanced benefits.
Enrollment and participation are free.

Support Financial Literacy with Biz Kid$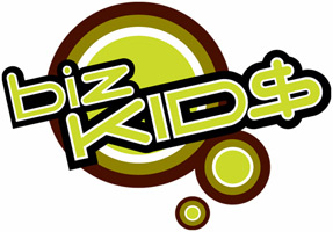 The credit union movement has long supported financial education. In fact, more than 290 credit unions and leagues have collectively raised $13 million in funding over the last five years to support the Biz Kid$ Financial Literacy Initiative. The main goal of Biz Kid$ is to establish it as the premier financial literacy delivery mechanism for students and to increase the awareness of financial literacy concepts to kids nationwide.
Your credit union can help make this goal a reality by allocating just 10 percent of your Invest in America Sprint marketing reimbursement to Biz Kid$. Your contribution to Biz Kid$ will support an important initiative that brands America's Credit Unions as a premiere sponsor of teaching consumers about responsible money management. In late October, you will receive additional information on how you can be a part of this exciting effort. You will also have the ability to visit your Scorecard located in the Partner Center of the IIA website to obtain an estimate of your 2012 IIA Sprint marketing reimbursement.
By allocating a small portion of your reimbursement, you'll continue to support an important initiative that maximizes the credit union's investment in financial education for America's youth through Biz Kid$. In the meantime, if you have any questions, contact Lisa Treat or Nancy Sawicki at (800) 262-6285 or at InvestinAmerica@CUSolutionsGroup.com, or contact Danielle Brown at (971) 295-6800 or at bizkids@ncuf.coop.
Thank you for your commitment to youth financial literacy.