From the Archives: December 2012
Save to Win, SaveUp, Teachers Learn About BizKid$, MCUF Donors

Credit Unions Can Join Save to Win, SaveUp


Save to Win, which was incubated in Michigan in 2009 with help from Doorways to Dream Fund and the Filene Research Institute, is preparing for its fifth year and expansion to four states. The program is available to credit union members in Michigan and Nebraska and in 2013 will be offered to members in North Carolina and Washington, as well.
To continue the success and growth of the Save to Win program in Michigan, the prize structure has been changed for 2013. The MCUL & Affiliates will award six grand prizes of $10,000 at the end of the program year in February 2014 and will also award between 50 and 75 prizes of $50 each month. Credit unions interested in participating in the 2013 program will contribute a per-entry fee that will help fund the prize pool, which totals $100,000.
"These efforts will realign the goals set for the program and continue to strengthen the value of this credit union-owned product," said Lee Ann Mares, vice president of communications and marketing, who oversees the program for MCUL & Affiliates. In addition to the Save to Win program, Michigan credit unions are also joining a new, innovative savings product called SaveUp.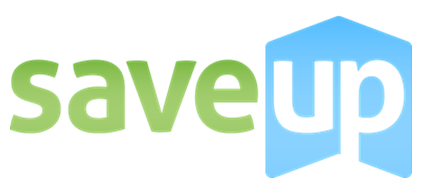 SaveUp is a new kind of member rewards program that is being offered in conjunction with Save to Win through CU Solutions Group, an affiliate of MCUL & Affiliates. SaveUp encourages members to save more and pay down debt. By doing so, members earn credits for positive behavior and then use those credits to play games for a chance at a variety of prizes. The current grand prize drawing is for $2 million, but a host of dedicated credit union-specific prizes will also be available for members to win. SaveUp is complimentary to the Save to Win share certificate and members can earn bonus credits on SaveUp when they link their Save to Win accounts and continue saving.
Credit unions are currently signing up for the programs for 2013, and will receive special pricing discounts. To learn more about the programs, please contact your league representative.
Michigan Teachers Learn About Using Biz Kid$ in the Classroom
More than 100 classroom teachers and financial educators were expected to be in attendance at the recent eighth-annual Michigan Jump$tart Coalition for Personal Finance Educators Conference which featured a Biz Kid$ general session and provided attendees with turn-key Biz Kid$ materials to take back and use in the classroom.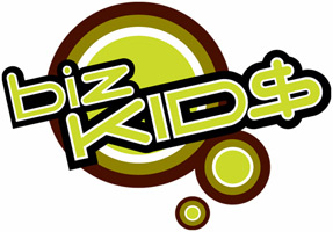 Information about the credit union supported Biz Kid$, the award-winning financial literacy PBS show that teaches kids how to make and manage money, was a highlight of the conference. Danielle Brown, Biz Kid$ Program coordinator for the National Credit Union Foundation, conducted a live webinar for attendees to showcase the program and supplemental classroom materials. To encourage implementation in the classroom, MCUL & Affiliates provided all attendees with a DVD copy of the Biz Kid$ episode featured in the webinar along with a corresponding printed lesson plan. One lucky attendee also won a full-season box set of Biz Kid$ DVDs as a raffle prize at the conference.
Titled Personal Finance: Welcome to Relevance, the Jump$tart conference was Dec. 11 at the Detroit Branch of the Federal Reserve Bank of Chicago. The conference also included an economic update from Economist Martin Lavelle of the Federal Reserve Bank of Chicago and breakout sessions for elementary/middle school and high school/adult audiences. The Michigan Jump$tart Coalition for Financial Literacy is a conglomeration of public, private and nonprofit organizations that seek to improve the personal financial literacy of Michigan´s young adults.
Many credit unions leverage Biz Kid$ to teach financial education in schools in their community. Box sets of the latest season of Biz Kid$ are now available from the National Credit Union Foundation. In addition to NCUF's box sets and starter kits, companion materials and other resources for teachers and parents are available at no cost on the Biz Kid$ website, www.bizkids.com. The site also features clips from the series and invites kids to appear on the show.
Credit unions can use the box sets or starter kits in many ways: to teach Biz Kid$ in their communities or to donate to teachers/libraries/resource centers in each school of the districts in which they serve; give to after-school programs, summer camps, Boys & Girls Clubs, children's hospitals, daycare facilities, and similar organizations; and use to show Biz Kid$ in credit union branch lobbies. For more information on getting Biz Kid$ box sets or starter kits, or visit this page of NCUF's website.
The NCUF oversees fundraising, outreach and administrative responsibilities of Biz Kid$. During the past six years, more than 290 credit unions and affiliated organizations have raised more than $13.2 million that has supported the show's production, website and curriculum. CU Solutions Group has contributed $700,000 to Biz Kid$ each of the last two years. Every Biz Kid$ episode begins and ends with a narrator reminding viewers that: "Production funding for Biz Kid$ is provided by America's Credit Unions, where people are worth more than money."
MCUF Donors Make a Difference
The Michigan Credit Union Foundation would like to thank and recognize the donors that helped make a difference in the Michigan credit union community this year. 2012 MCUF donors included 73 credit unions, 10 chapters, 10 credit union business partners and MCUL & Affiliates. Together, these donors helped the foundation provide nearly $90,000 in support to Michigan credit unions this year in the form of scholarships for employee educational development and grants for community outreach projects.
Michigan residents trust in credit unions as a premier source of quality financial services and look to them as an important partner in community-building outreach. MCUF's grants and scholarships help credit unions ensure and sustain those key attributes for the benefit of all credit unions in the state. MCUF assisted 100 credit unions and 249 credit union employees with grants and scholarships in 2012.
Thank you to the many donors who pitched in to support the Michigan credit union community through the MCUF. The 2012 donor list shows widespread support among credit unions of all asset sizes as well as with chapters and credit union business partners.
The MCUF would especially like to thank the following supporters who donated at the Gold, Platinum and Diamond levels with contributions of $1,000 or more: Alpena Alcona Area CU, American 1 CU, Blue Ox Chapter, Capitol Area Chapter, Central Macomb Community CU, Detroit Metropolitan CU, First General CU, Foster, Swift, Collins & Smith P.C., Grand Rapids Family CU, Metro East Chapter, Michigan First CU, Michigan Schools & Government CU, Michigan State University FCU, Moon Chapter, Mortgage Center, Northland Area FCU, Service 1 FCU, Settlers FCU, United Educational CU, Upper Peninsula Chapter and Wildfire CU.
The addition of the following 10 credit union business partners as new donors this year is appreciated and shows their dedication to helping the Michigan credit union community: Co-Op Financial Services; Foster Swift Collins & Smith P.C.; Laura Huggler, Ph.D., and Associates; Integrated Lending Technologies, Member First Mortgage; Michael Bell Esq.; Mortgage Center; Neighborhood Mortgage Solutions; Sage Direct Inc. and Weltman, Weinberg & Reis Co. LPA.
The MCUF is looking forward to expanded support and outreach in 2013. Credit unions are encouraged to engage with the foundation by making an annual donation, by utilizing MCUF scholarships and grants, and by nominating a deserving staff or board member for the MCUF CU Community Volunteer Award.
To make supporting the MCUF easier, a new option will allow 2013 donations to be made along with the MCUL & Affiliates membership dues. Information about supporting the MCUF and about current grants, scholarships and awards can be found on the MCUF website.