From the Archives: December 2012
TurboTax and Jackson Hewitt Discounts, Save on Microsoft Office 365, Sprint Port-in Promotion, Get $100 Toward Smartphone, Take Advantage of GM Premium Program

Increase Member Loyalty with TurboTax and Jackson Hewitt Discounts

New marketing materials for your TurboTax and Jackson Hewitt Member discount programs are now available in the Partner Center at LoveMyCreditUnion.org.
You will need a Partner Center login to access these new materials for 2012. If you were enrolled in these programs when they were part of CUTS Performance Marketing then your old CUTS Network login will not work and you'll need to request a login for the Partner Center. Click here to request a login if you don't already have one.
If you already have a Partner Center login you can access the new tax season marketing materials by clicking here.
If you are not enrolled in the TurboTax and/or Jackson Hewitt member discount programs and you'd like to offer these benefits to your members, click here to enroll. You can still enroll in these programs until the end of the year.
These programs not only offer your members savings on their tax returns, but are also a great opportunity for your credit union to promote other complementary products such as IRAs, auto loans, etc.
Business Members Save on Microsoft Office 365 Offered by Sprint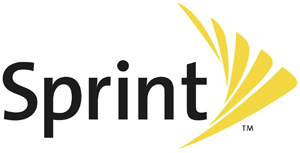 You credit union's business members can get a $100 service credit when they buy a smartphone or an embedded laptop with Microsoft Office 365. This offer is valid through March 31, 2013.
When your members run a small business, there are days they're an entire staff all by themselves. That's what drives Sprint to help make their business life easier. Sprint's cloud-based solution will do just that. It includes all this — and a lot more:
Access to email and Web-based Office apps and file sharing from virtually any device
24/7 technical support
Free Carefree Cloud white-glove migration and onboarding assistance for the first 90 days
Easy setup
One sign-on and one bill for all Sprint services
Microsoft Office 365 offered by Sprint is remarkably affordable — starting at just $6/month.* Your business members can call (877) 633-1102 or visit sprint.com/office365 for additional details.
*Excluding taxes and fees.
Sprint Port-In Promotion (Switch to Sprint) – Members Earn More
When your members switch to Sprint from competitive providers, they can now earn a $100 service credit for each newly activated line of service on top of the 10% monthly discount* they'll receive for being a member. This offer is valid through Jan. 10, 2013.
Members can visit LoveMyCreditUnion.org/Sprint for details on the 10% discount* on select monthly services plans plus waived activation fees.
Upon activation: members need to visit www.sprint.com/promo/iL29171PC within 72 hours of port-in activation to request the service credit.
*Application of discount requires a 2-year contract extension on existing plans. Verification of membership is required at time of activation/upgrade. Discount not available on secondary lines for Family and Business Share plans.
Members Can Get $100 toward a Smartphone with Sprint Phone Connect
When members replace their home phone service with Sprint Phone Connect they can enjoy up to $100 in instant savings on a smartphone. This offer is valid through Jan. 10 and is available for use on an iPhone.
The Sprint Phone Connect offer is only available in Sprint stores. Have your members mention Corporate ID: NACUC_ZZM to receive this valuable discount. Members will receive a free Sprint Phone Connect device with new-line activation and a two-year Agreement.
*Requires a new-line activation (or eligible upgrade) on an Everything plan with data, Premium Data add-on and two-year Agreement.
Enroll in the GM Premium Program to Take Advantage of the Highest New Auto Sales Since '08


Great news – U.S. auto sales surged 15% in November, propelling the selling rate significantly above 15 million for the first time since 2008. The seasonally adjusted annual sales rate reached 15.6 million last month—the highest level since January 2008 (Automotive News, Dec. 3) and auto loan volume is following suit. Equifax said the total number of existing auto loans at the end of November was more than 58 million—a 33-month high.
Given the surge in auto sales and auto loans, combined with GM promoting big year-end savings, now is the time for credit unions like yours to promote the Credit Union Member Discount from GM.
The Invest in America's Credit Union Member Discount from GM has been enhanced to drive more loans to your credit union. By enrolling at the Premium Level, you can maximize loans while offering this valuable discount and benefit of membership to your members. Members will save big when they combine the discount, consumer cash and credit union low-rate financing. Click here to see how your members can save more with credit union financing.
The Premium level offers customized marketing materials as a benefit, such as:
Customer statement inserts that include:

Credit union name
Credit union website link
Auto loan rate
Credit union disclaimer
Credit union logo

Custom-size banners for your website's home page and loan page
Enroll Now at the Premium Level to Receive Enhanced Benefits
Enroll in the Premium GM Program and take advantage of all it has to offer. Visit the Invest in America Partner Center and click on Credit Union Enrollment Forms. While at the Partner Center, you can learn more about the program by clicking on Enhanced GM Program. Credit unions that are not currently signed up must enroll to receive enhanced benefits.