From the Archives: March 2013
Sponsors still needed for the PAC/CMN Charity Auction at the AC&E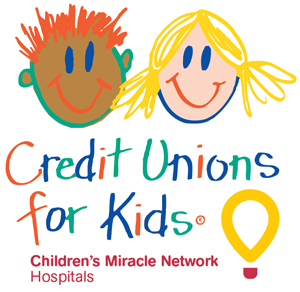 Credit unions in Michigan have an outstanding reputation for supporting charities and community involvement. So this year, the MCUL & Affiliates is asking credit unions to support the Children's Miracle Network and the Credit Unions for Kids campaign. MCUL is also proud to administer one of the largest and strongest credit union political action funds in this country. Now, in conjunction with the MCUL's Annual Convention & Exposition, you have another great opportunity to support both causes at once. Your participation will help us raise money for both the political action fund (MCULAF) and CMN. The CMN Silent and Live Auction will take place during the 2013 AC&E at the Detroit Marriott at the Renaissance Center.
Silent Auction bidding will be open on Thursday, May 16 from 9 a.m. to 5:30 p.m. and Friday, May 17, from 7:30 a.m. to 6:15 p.m.
CMN Live Auction event will be held on Friday, May 17, from 5 to 6 p.m.
Through the PAC/Charity Match Program, a winning bidder of an item in the CMN Silent or Live Auctions can opt to make a contribution in the amount of their winning bid directly to MCULAF (State PAC) and then the MCUL will make an equal contribution to CMN. By utilizing this program, the winner has effectively doubled their donation dollars and both CMN and MCULAF benefit.
Please consider donating items or becoming a monetary sponsor for this event. To download the CMN Auction donation form, click here.
As always, we welcome all contributions and thank you in advance for your participation in this very important event. Do not hesitate to contact Education Coordinator Beth Troost at (800) 262-6285 ext., 453, or Beth.Troost@mcul.org, or Grassroots Coordinator Ashley Ligon at (800) 262-6285, ext. 353, or Ashley.Ligon@mcul.org, with any questions or to make a contribution.