From the Archives: March 2013
MBC Provides Business Lending Expertise; CU Student Choice Partner CUs Emerge as Leaders


MBC Spreads MBL Risk, Provides Business Lending Expertise
Since 2004, Michigan Business Connection has been helping Michigan credit unions share the cost and risk of commercial loan management. MBC experts provide traditional credit risk assessment and management services, while offering customizable front-end business development and loan origination support, by concentrating on three areas:
MBC's extensive commercial underwriting experience ensures quality loan underwriting services for participating credit unions through a comprehensive decision-ready analysis based on NCUA rules and industry best practices. With MBC, credit unions have the benefit of rapid responsiveness, exceptionally thorough risk analysis and state of the art loan documentation.
MBC provides application management support to help credit union personnel be more effective while delivering business loans. MBC also supports a vibrant loan participation network through which credit unions are highly engaged with each other to share loan risks and enhance member fulfillment capability and commitment to their community.
Effective monitoring, management and reporting of a commercial lending portfolio are fundamental to a credit union's safety and soundness and regulatory compliance. Commercial loan portfolio management is a specialty at MBC with a dedicated team of specialists who use risk rating-driven protocols to monitor credit quality and partner with credit unions' staff to manage both relationship growth opportunities and adverse credit situations.
Partnering with MBC provides your credit union with the expertise to build and manage a commercial loan portfolio, and through participation loans you can continue to meet your member's needs while sharing the risk and cost. For more information on how you can partner with Michigan Business Connections, contact your MCUL league representative at (800) 262-6285.
CU Student Choice Partner Credit Unions Emerge as Leaders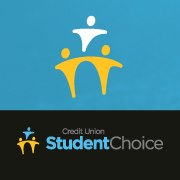 As college costs continue to skyrocket, millions of families rely on private student loans to fill educational funding gaps that federal aid and savings can leave behind. To help more credit unions offer solutions to their members' college financing needs – all while creating valuable long-term relationships – CUcorp is proud to have partnered with CU Student Choice, the leading provider of private student lending services to America's credit unions.
After an extremely successful lending season in 2012, CU Student Choice's 200+ credit union partners have now funded more than $1 billion in fair-value private loans nationwide, including $45 million from Michigan credit unions alone. With zero origination fees, lower interest rates and a unique line of credit structure, the Credit Union Student Choice program simply offers members a better deal when compared with other financing options. Compared to the average private student loan, these credit union loans will save borrowers nearly $500 million over the life of their loans while also returning strong results to credit union bottom lines. Now that is value.
Unlike many other models, the Student Choice program puts credit unions in full control – allowing you to leverage your balance-sheet lending capability to make direct loans to students in the communities you serve, providing a genuine opportunity for a productive member relationship. Participating credit unions control the rates offered and key lending criteria, while the CUSO handles the most difficult and time-consuming aspects of student lending, including loan origination, school-certification, and servicing.
Student Choice's team of experts also provides hands-on operational, marketing, and business development support to position your credit union for success. Through on-site seminars and online resources, you'll help educate your members on the full range of college financing options to ensure they take advantage of free and low-cost funding sources.
Private student loans are a long-term relationship and a necessary financial product for many students and families. As credit unions seek to grow their lending portfolios and attract a new generation of members, helping students finance their educational goals is proving to be a tremendous opportunity.
Contact your league representative at (800) 262-6285, to learn more about the Student Choice program.