From the Archives: June 2013
Grow Noninterest Income with Credit Union Auto Club's Family Plan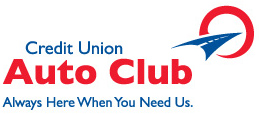 Credit Union Auto Club enables your credit union to generate noninterest income while it provides a wide range of roadside assistance services and other benefits at a significant savings. Marketing reimbursements for your credit union range from $5 to $9 per membership purchased.
To get the higher incentive, your members need to purchase Credit Union Auto Club's Family Plan. A Credit Union Auto Club Family Plan for a family of up to 4 is $69 per year; up to 5 is $80; and up to 6 is $91. Check around, you'll discover that these rates are competitively priced compared to other plans.
Visit the Credit Union Auto Club program overview page in the Partner Center to enroll your credit union and for complete program details. To learn more about the Credit Union Auto Club program, join us for an informational webinar on June 12, 19 and 26 or July 3, 10, 17, 24 and 31 – all are at 2 p.m. EST. If you'd like to attend one of these webinars, email IIAcreditunionautoclub@cusolutionsgroup.com and log-in information will be provided.
Priority Initiatives
Federal and State Legislative Issues
Federal and State regulatory Issues
MCUL Publications